The beaches we have here in the Eastern Cape in South Africa are like heaven on earth. You can read up more about this beautiful area here: http://www.sunshinecoasttourism.co.za/
Let's start with East Beach, Port Alfred, which is right on my doorstep. You can walk for miles and the scenery is stunning. It's almost pristine……. It's mostly uncrowded, in fact it can be deserted. It's my happy place. You'll always see seagulls and oyster-catchers. Sometimes you'll see a grey heron or a cormorant and I've seen huge flocks of terns. Once I saw a seal. Sometimes there are a few fishermen about. And there are always dogs – happiness is a dog on the beach.
Below is a selection of photos taken on some of my walks.
I collect the washed up sea-glass and interesting pebbles and have recently started a new series of paintings incorporating these. You'll find pictures of some of these at the end of this post, after the beach photos.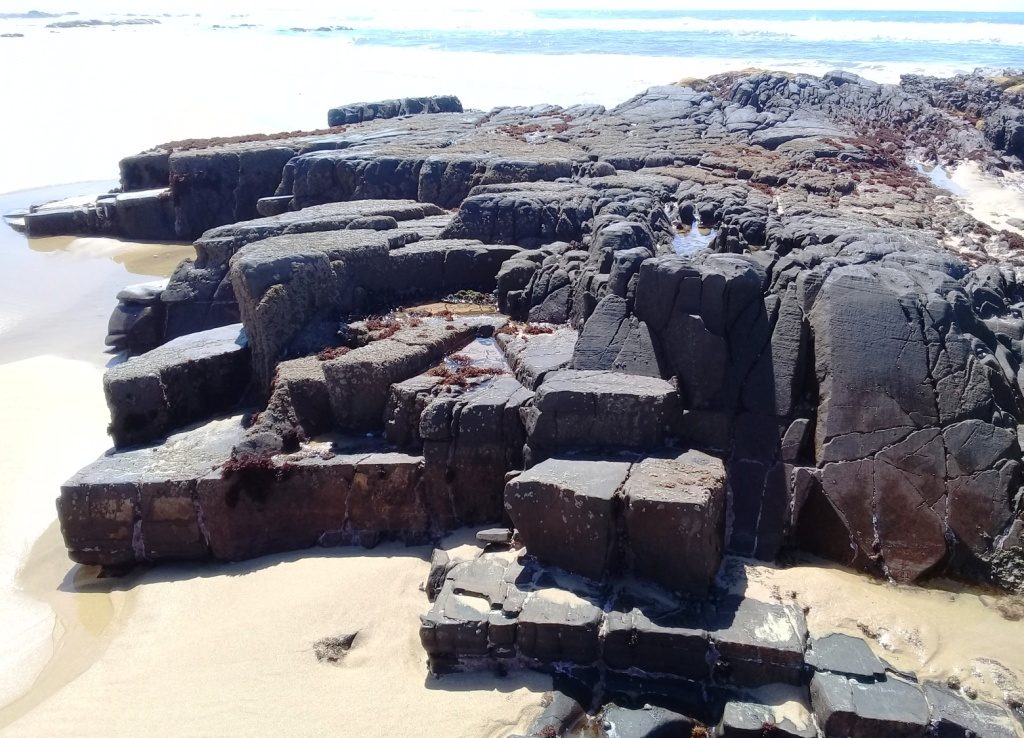 My 'seat' – about 2.75 kilometers from the 'doggy car park'.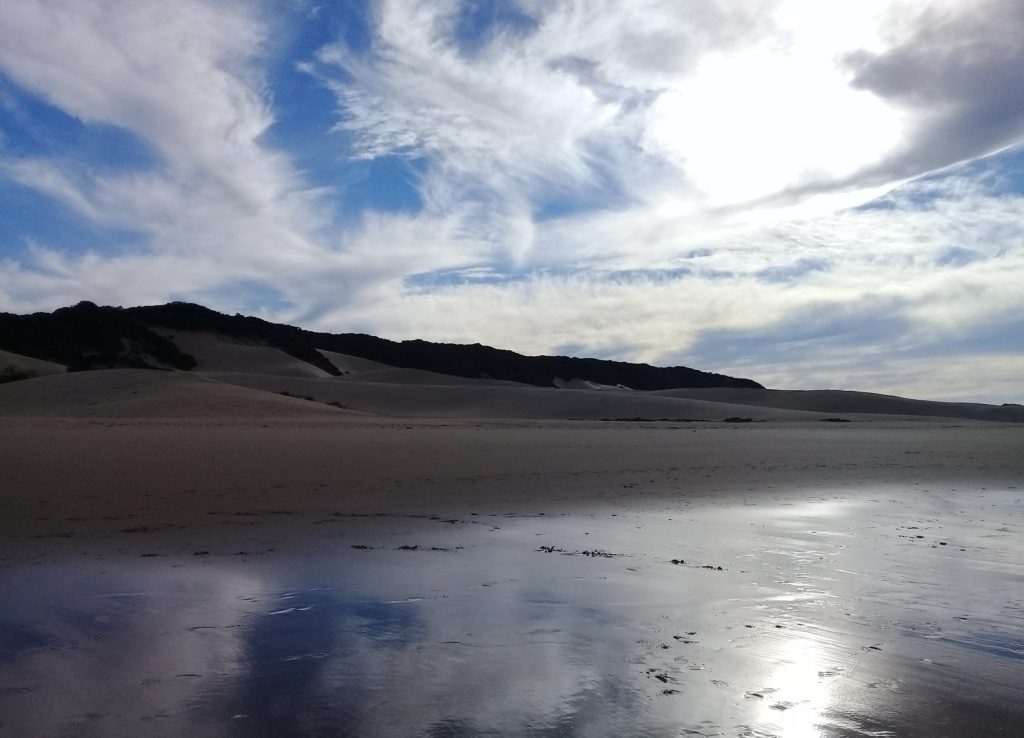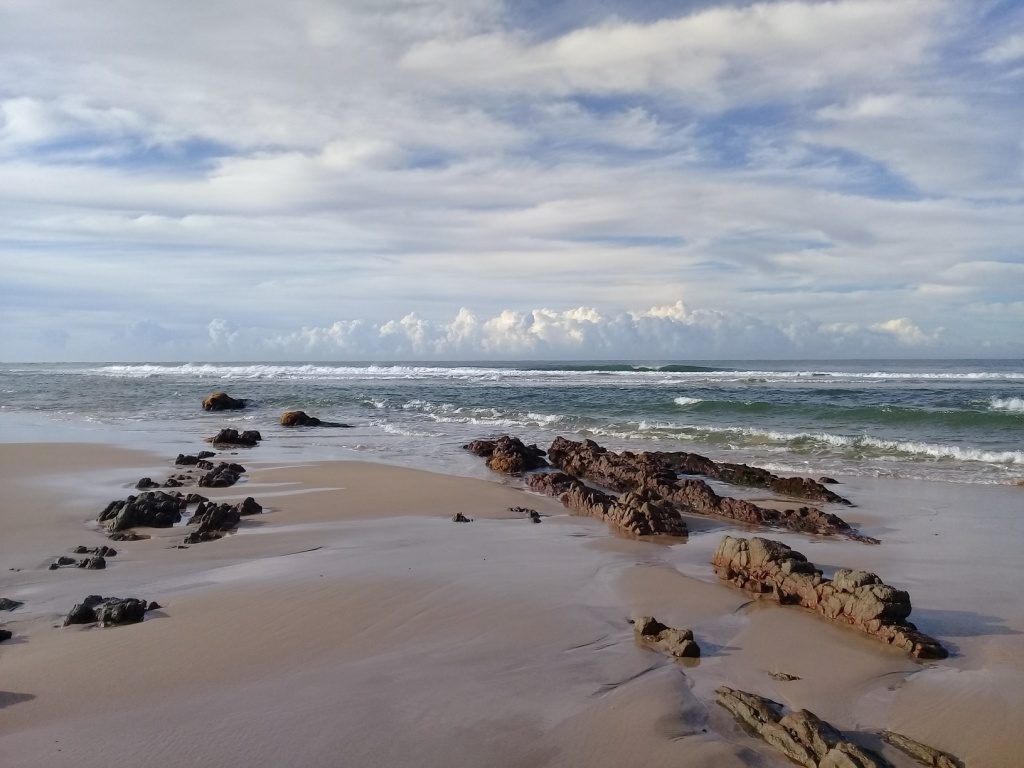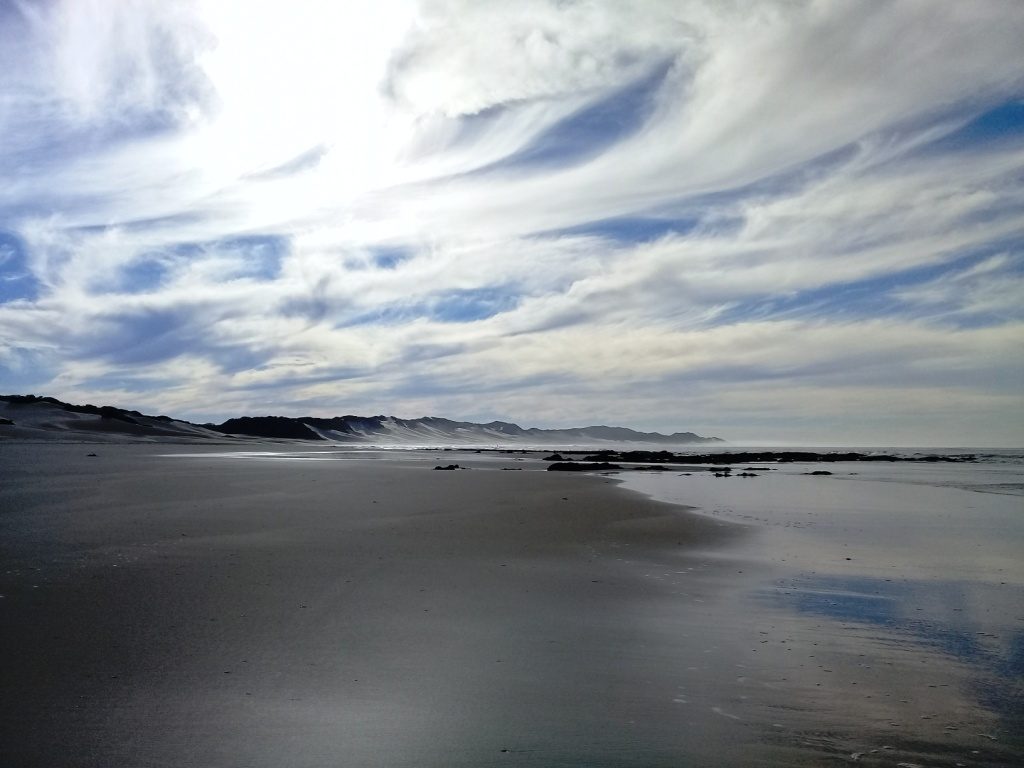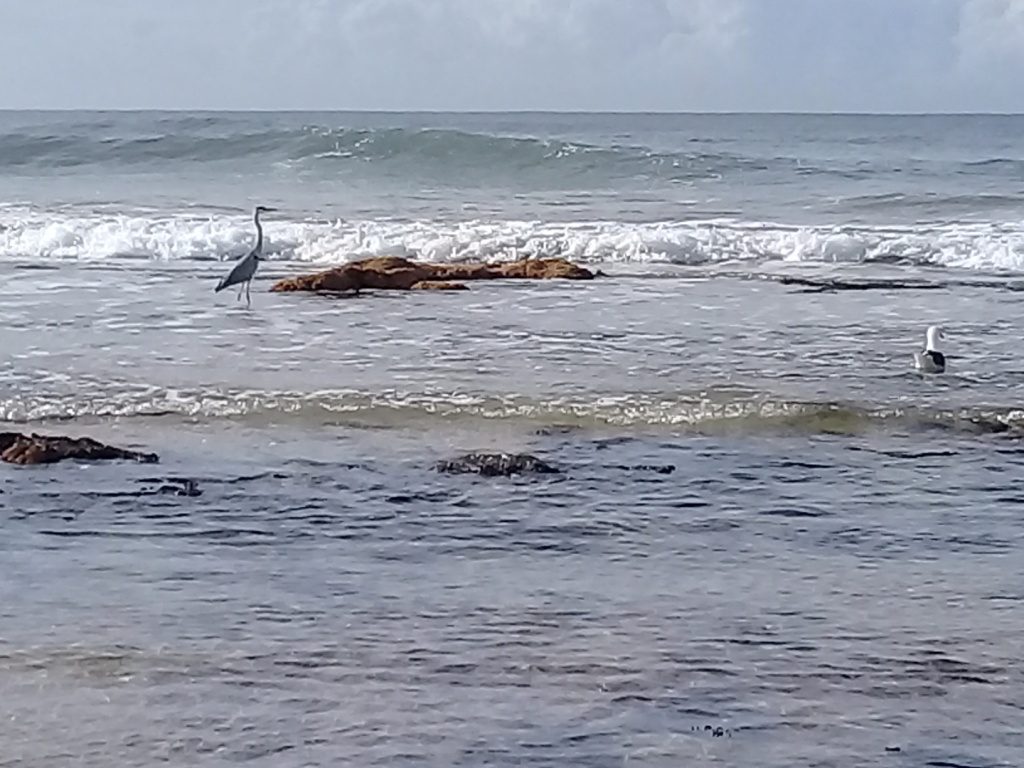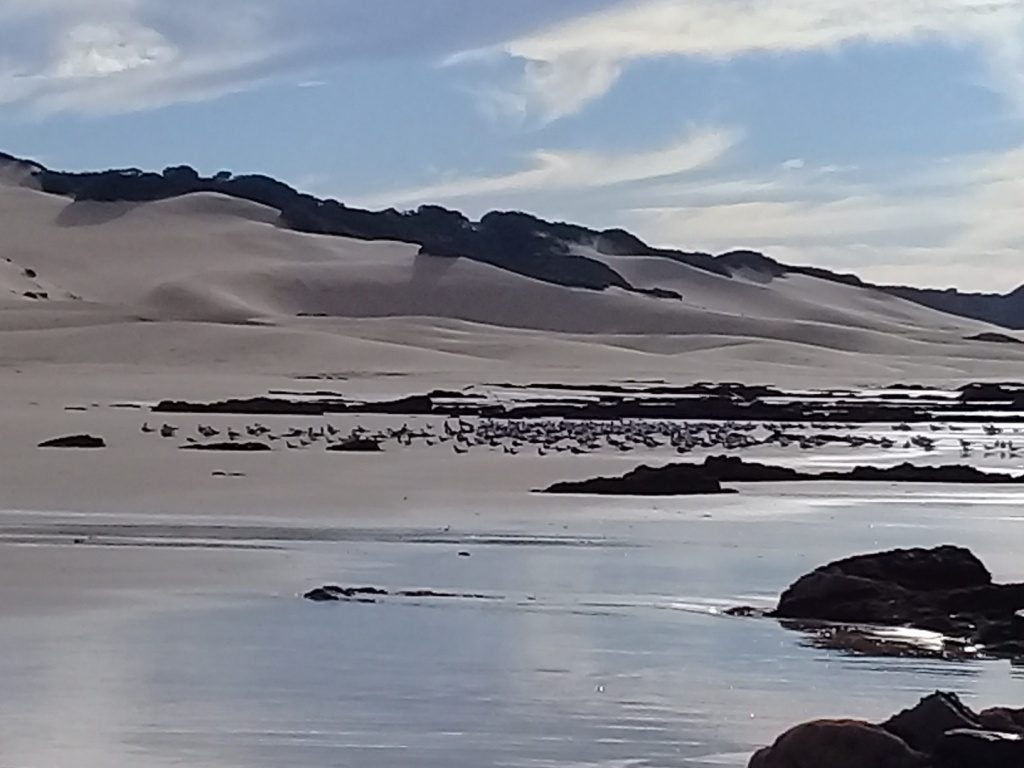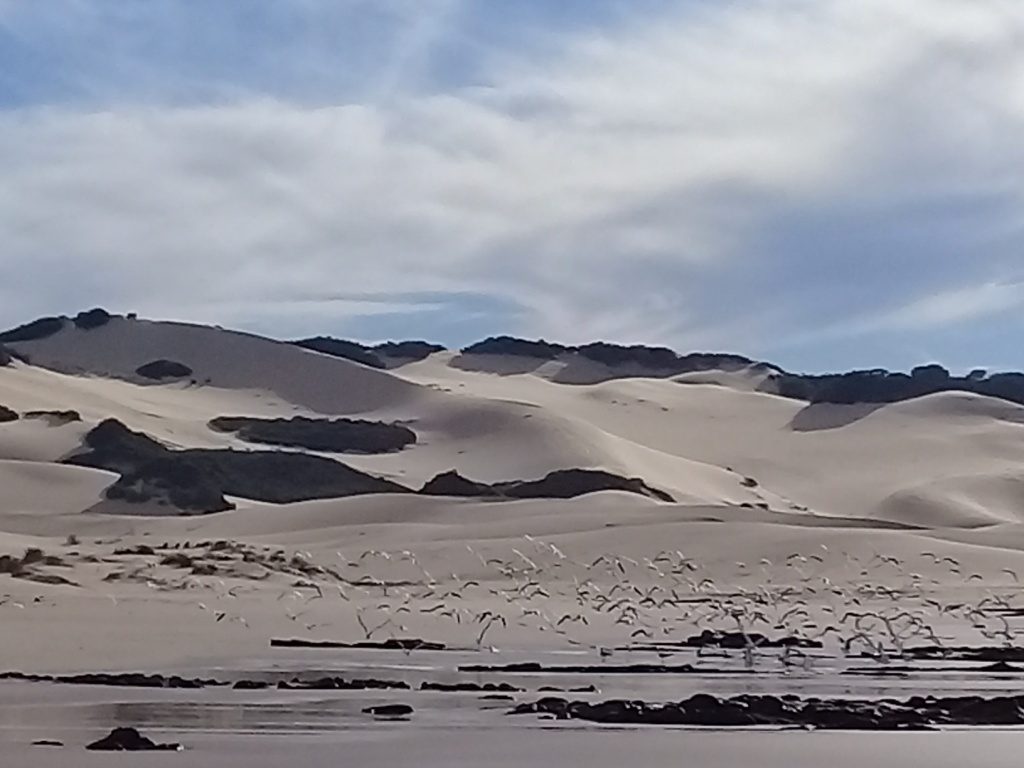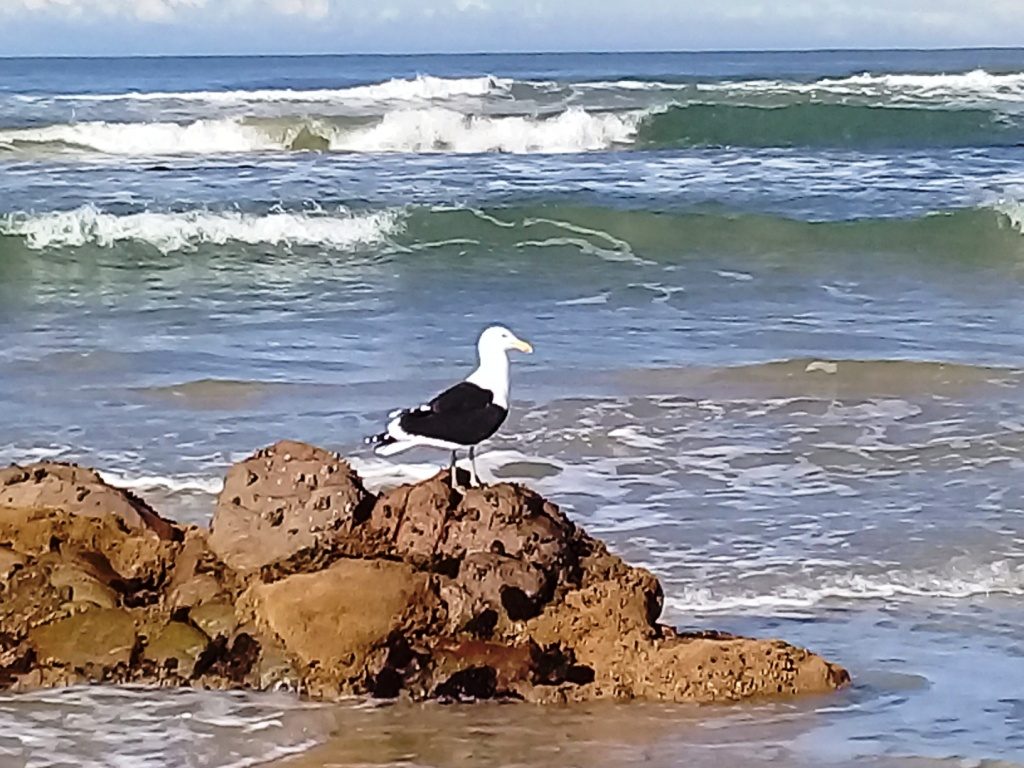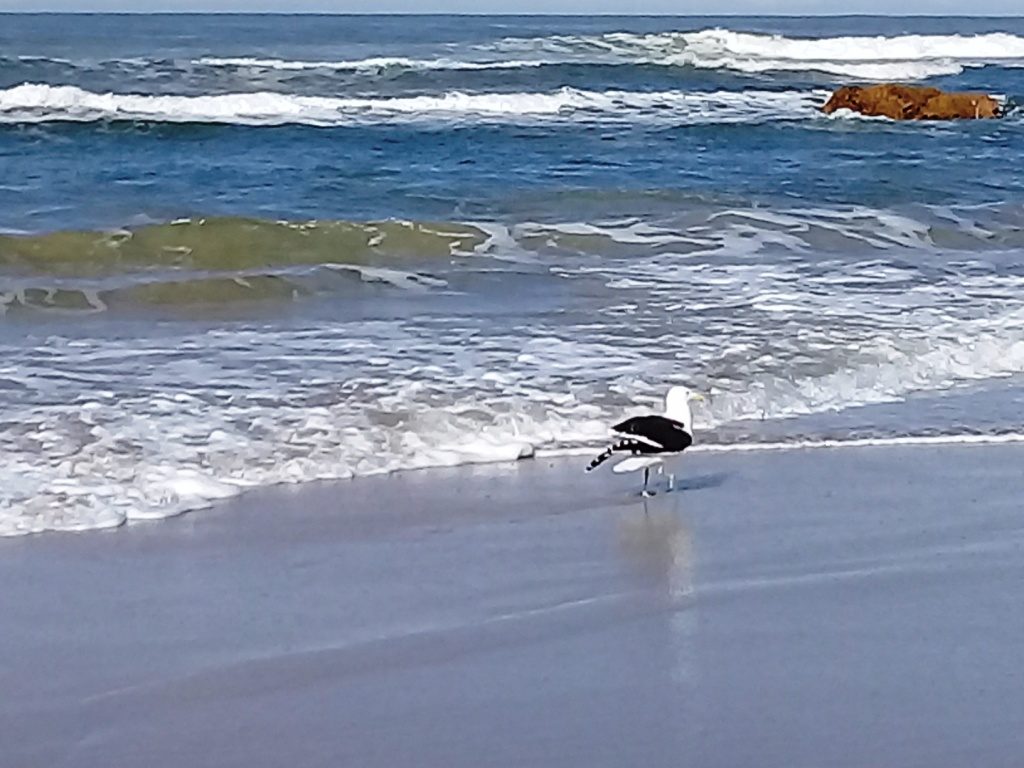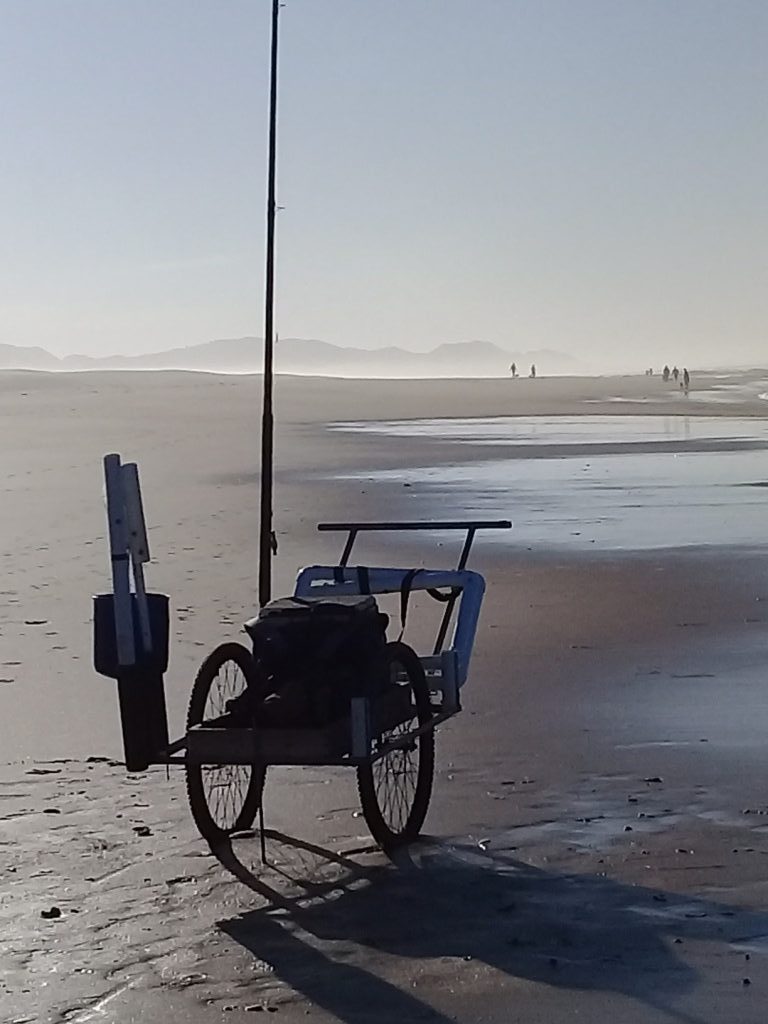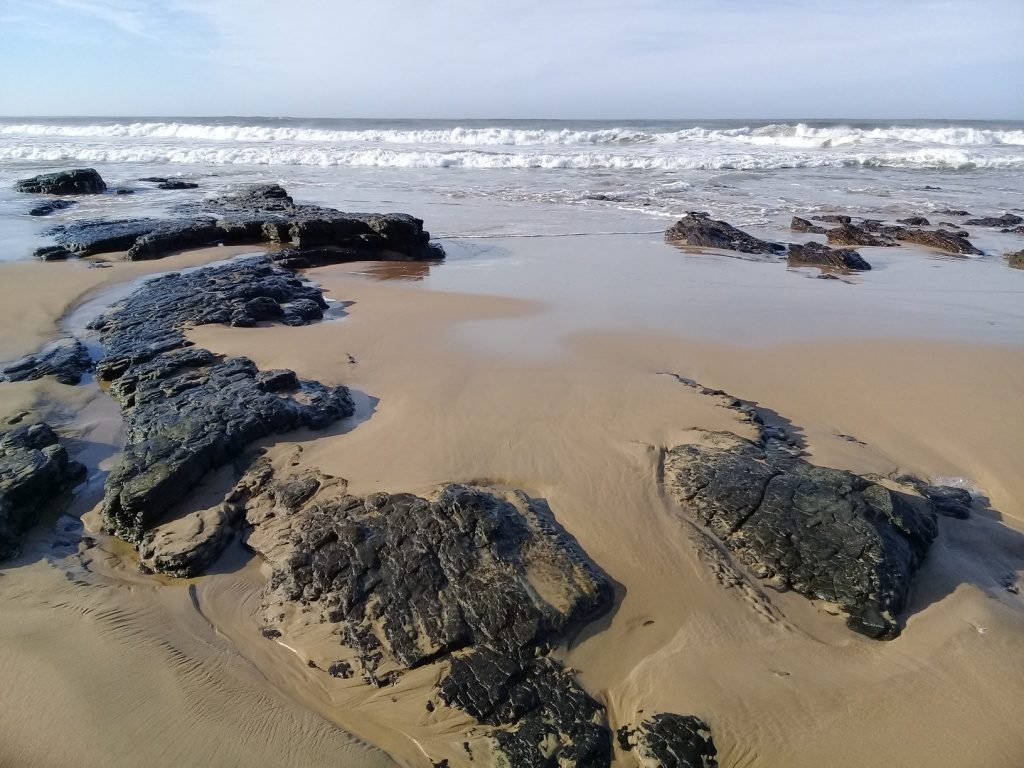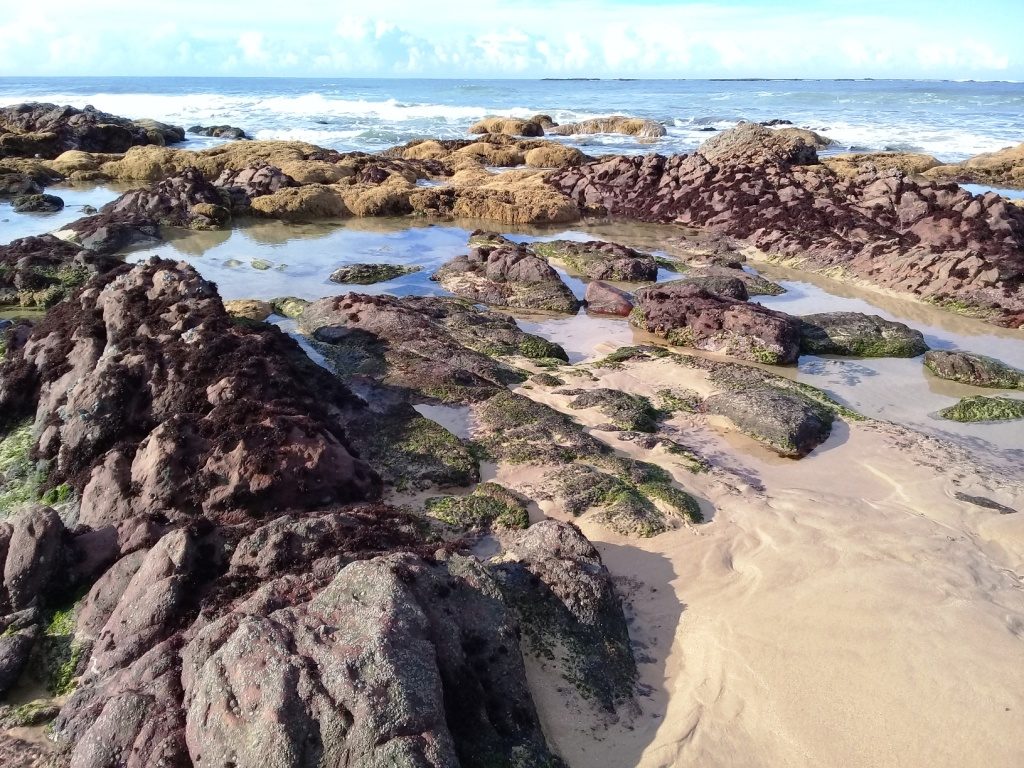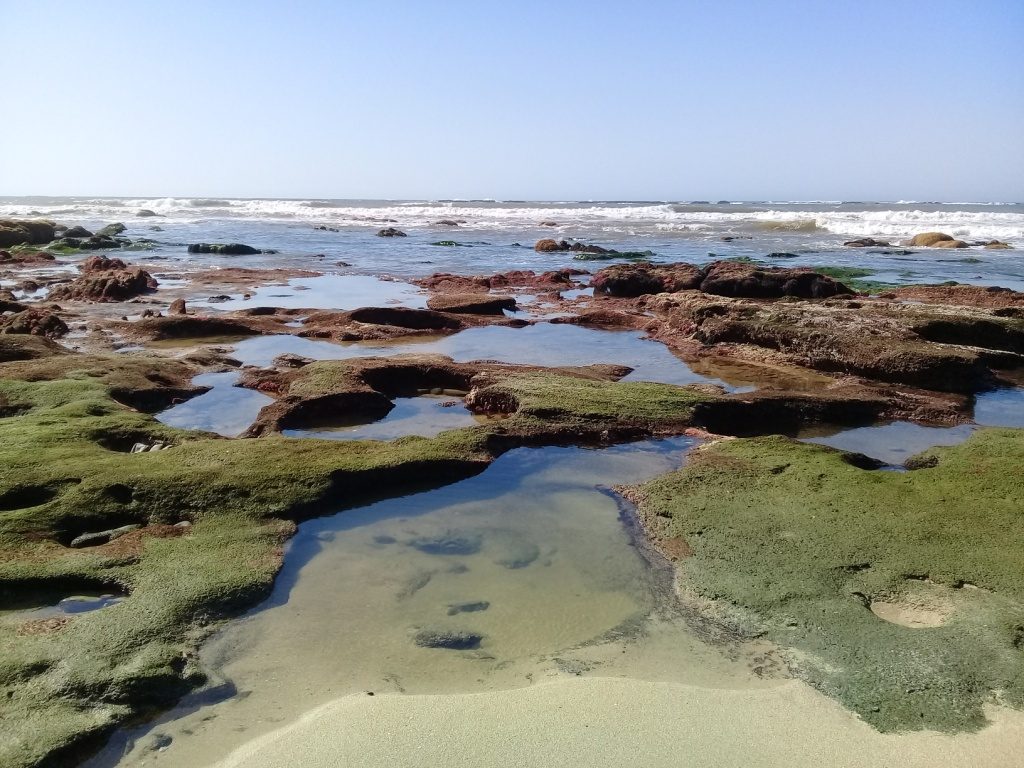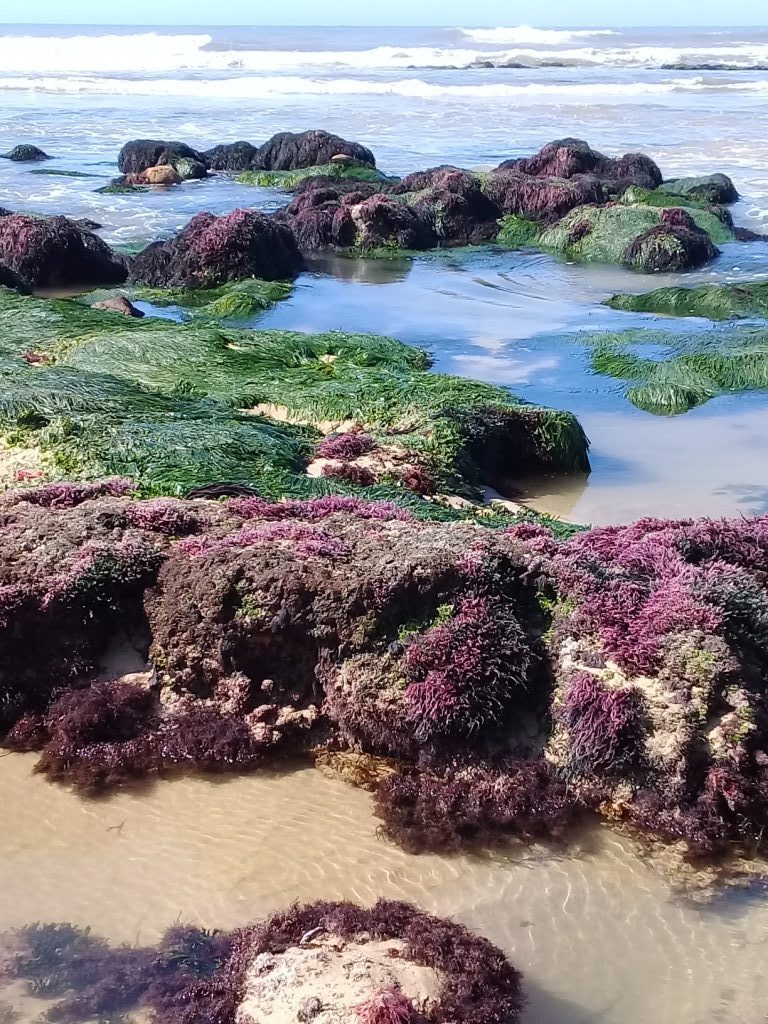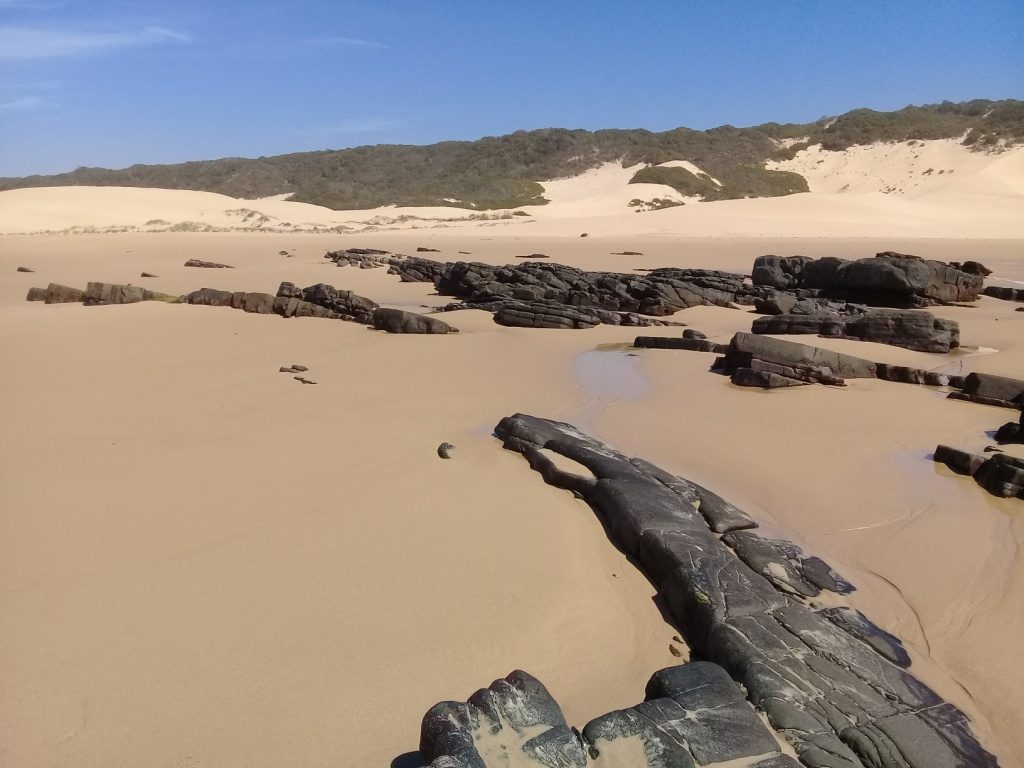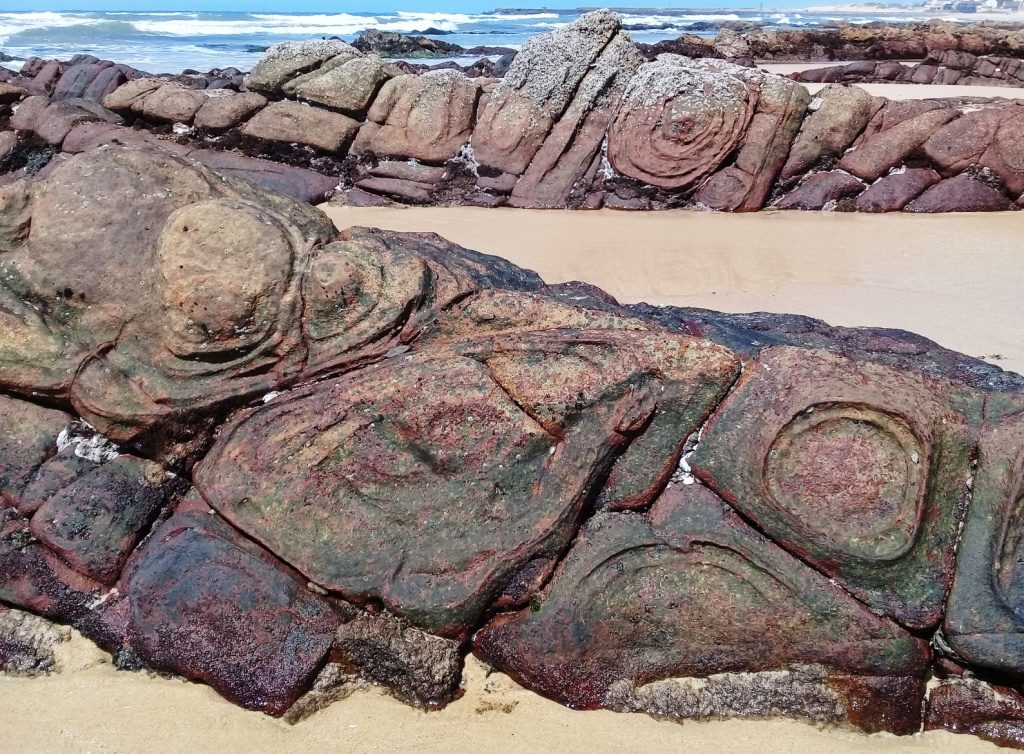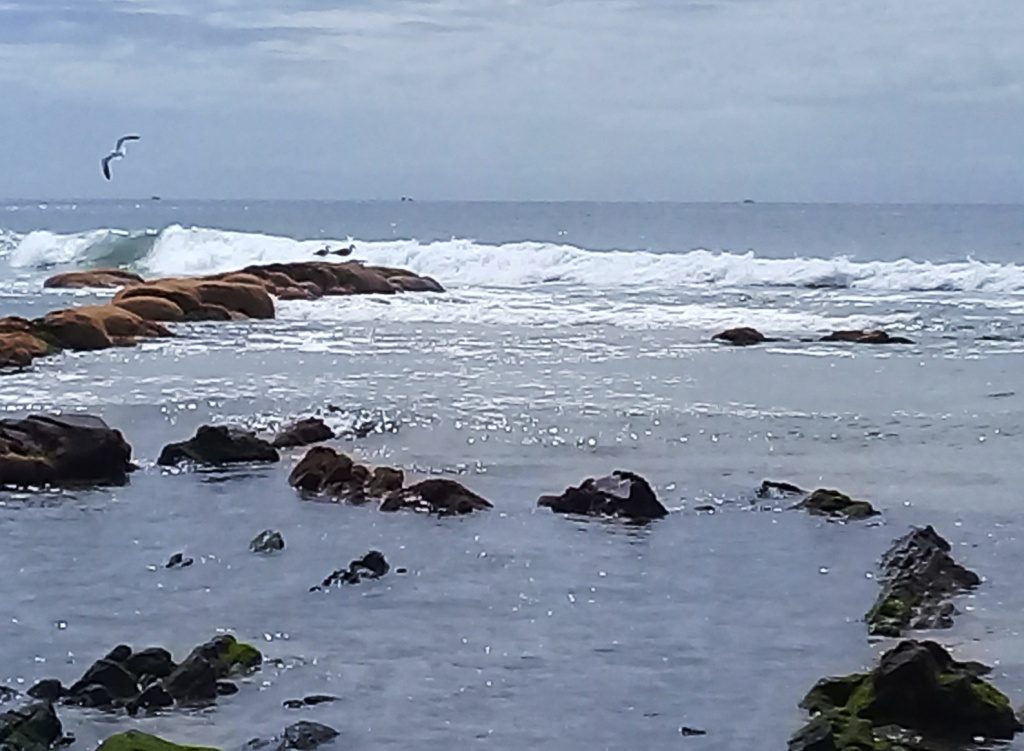 Sea-glass and pebble paintings