Our arrival in Dar es SaIaam on the evening of 21st August was a pleasant surprise. We sailed through customs – no visas required for South Africans. Poor Sal, our daughter, who has a British passport, had had to go through a chaotic rigmarole. We had a happy reunion with her at the Holiday Inn. We were impressed with the cleanliness of Dar but couldn't wait to get out of the city and 'into the Wild'.
The next day we flew to Arusha. Climbers of Mount Kilimanjaro use as this town as a base and we'd hoped to see the mountain, but it was hidden by cloud. The bungalows at karama-lodge.com/  are charmingly rustic.  The food was very good but the service VERY slow!  I'd read on TripAdvisor that people have been kept awake at night by barking dogs in the local villages – and we were! Peter, our Shidolya Safari Company http://www.shidolya-safaris.com/ guide fetched us from the lodge and we were off.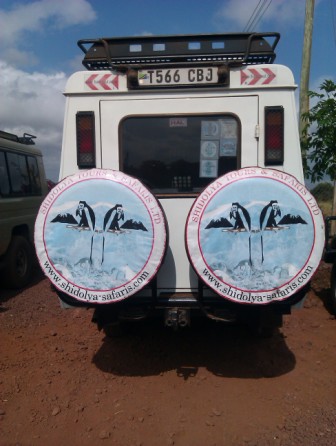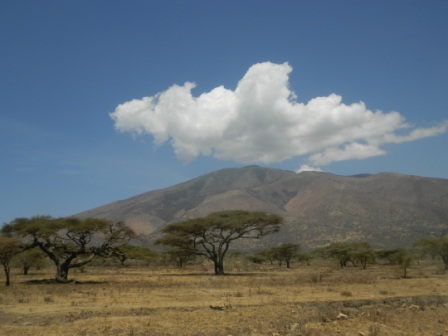 Tarangire National Park
This is the southern-most park of Tanzania's Northern Parks: https://www.tarangiretanzania.com/. We saw loads of elephants (and babies galore), wildebeest, zebras, giraffe, baboons and various buck. This park is also famous for its baobabs; a veritable banquet of these is spread out across the grassy cloth of the African veld.The bird-life was fantastic too.  It was an impressive start to our safari.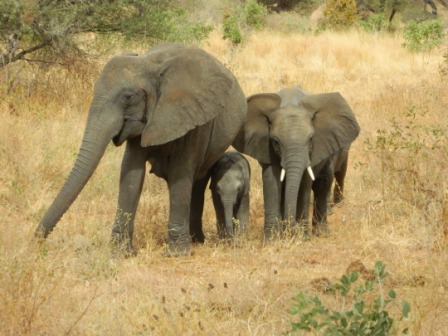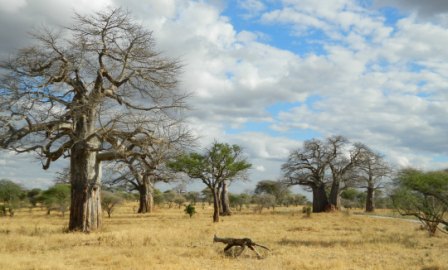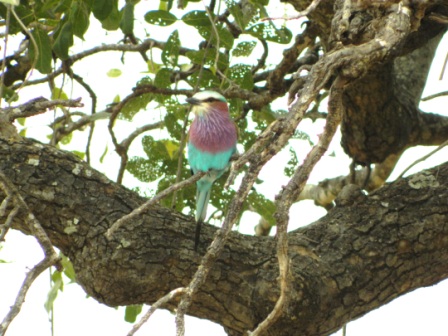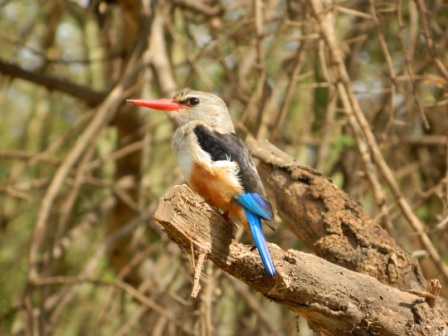 Check out http://www.kirurumu.net/kirurumu_tarangire_lodge.html which is where we stayed on our first night. For those of you who haven't experienced tented lodges before, it's the way to go in my opinion. The tents  have proper beds and  en-suite bathrooms as well as electricity. Meals are served in a communal dining area and the food is generally excellent. It's been nick-named 'glamping', short for glamour camping, for good reason. You get to your tent via meandering paths through the bush – 'helpers' hover to guide you if you take a wrong turn! It's a much cheaper option than a fancy lodge.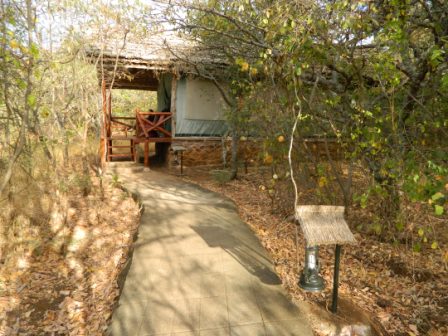 Lake Manyara National Park https://www.lakemanyara.net/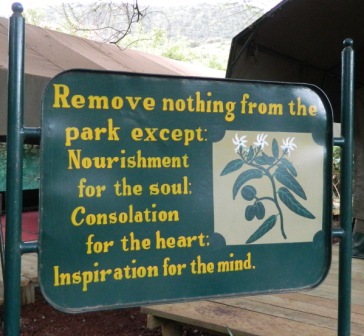 Our first day had been wonderful so we wondered how things could get better – they did!   Lake Manyara National Park is comparatively small, but what a gem and we loved the sign at the entrance.
It lies at the base of the Great Rift Valley escarpment and has an alkaline lake that is fed by run-off water from the Ngorongoro Highlands.  A huge variety of wildlife thrives in its forests, grasslands and swamps.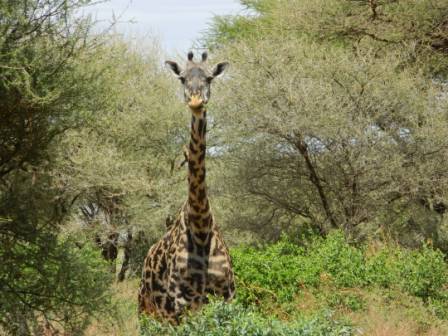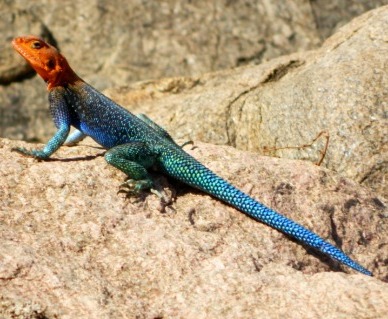 It was the wrong time of year for huge flocks of flamingos, but we did see a few. We'd seen the sulphurous springs, and were headed back, when D shouted "STOP! There's a lion in a tree!" This park is well known for its tree-climbing lions but they hadn't  been seen for many months. We watched the lioness for ages. Eventually she came down and disappeared into the bush. Ours was the only vehicle there, so we felt very privileged – and rather smug!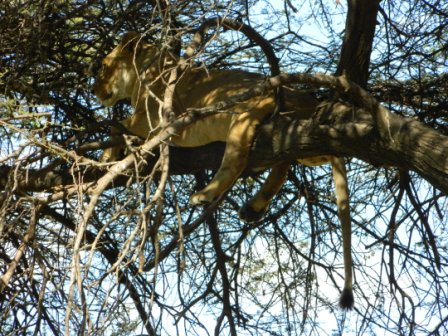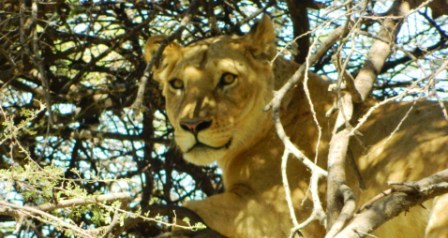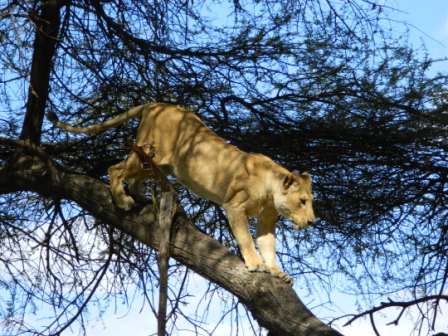 We spent our second night at another Kirumuru tented lodge in Manyara Park, http://www.kirurumu.net/kirurumu_manyara_lodge.html and practically all we talked about over dinner was how very, very lucky we'd been to see the tree-climbing lion!
Serengeti National Park 
The next day, Sunday the 25th August, we were on the road again en route to the Serengeti. We stopped at a couple of curio shops not far from Kirurumu and were very impressed with the quality of Tanzanian crafts. We were quite keen to see the Leakey family's museum and excavation site, but were persuaded by Peter to visit a Masai village instead. It was fascinating. The men can jump amazingly high, as if on a pogo stick – they have plenty of time to practise as they don't seem to do much other than hunt occasionally.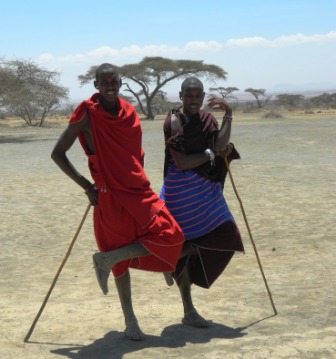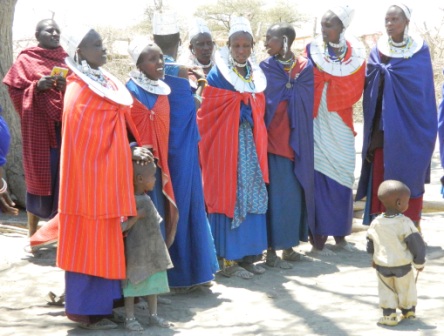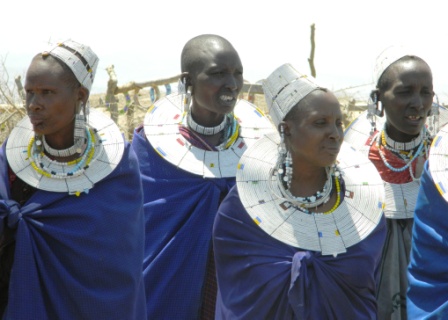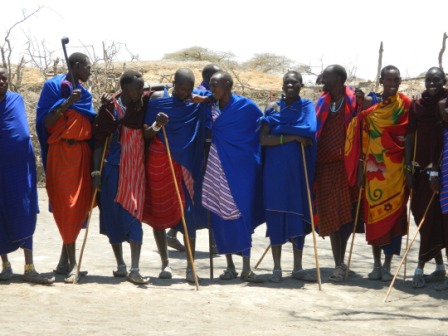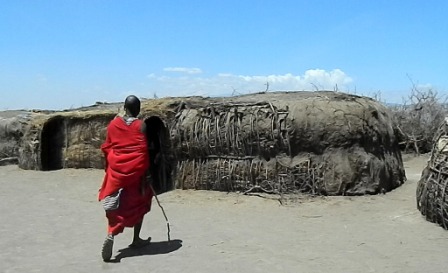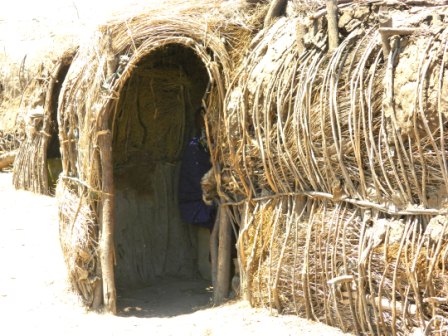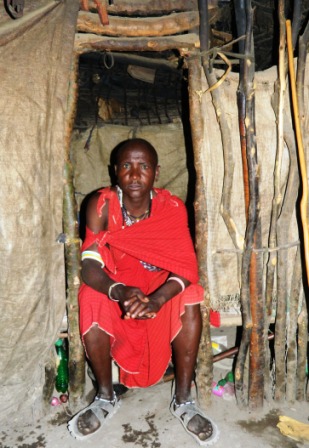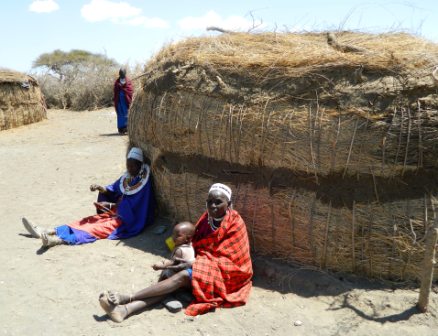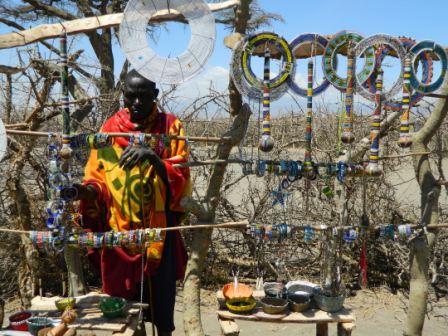 The women can't jump nearly as high – they don't have time to practise; they're too busy building houses, having babies, looking after their children, cooking, fetching water etc. and if they do have any time left over, they are making beaded items to sell to tourists. I am so grateful that I wasn't born a Masai female!
We entered Serengeti National Park https://www.serengetinationalpark.com/about mid afternoon. Thank goodness for Peter who handled all the paper work. We saw quite a lot of game en route to our destination, including our first hyena. It was a long, dusty, bumpy drive.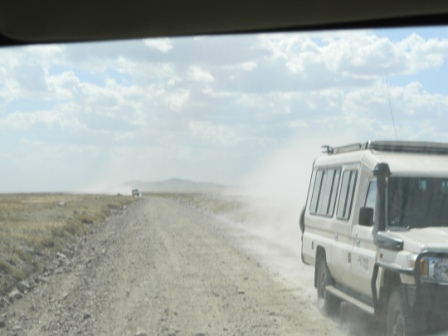 So Mapito Tented Camp https://mapito-camp-serengeti.com/ in the late afternoon was a welcome sight.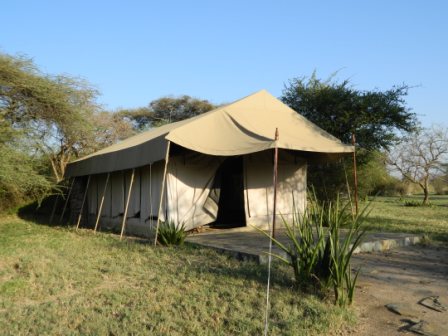 It is situated out of, but fairly close to the Serengeti Park. Tables were being set out under the trees for the evening meal. The Camp is very eco-conscious and everything is solar powered. Our tents were magnificent, and all have en-suite bathrooms open to the sky!  The camp is not fenced and wild animals, including elephants, do occasionally walk through it, so you are accompanied by a guide to and from the dining area. We were served a barbeque under the stars – what a way to end the day!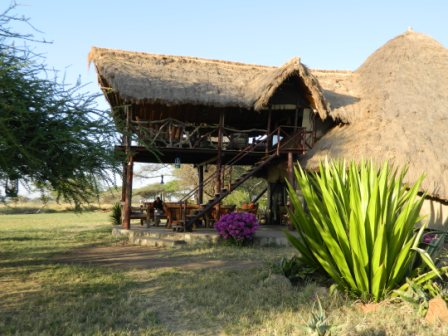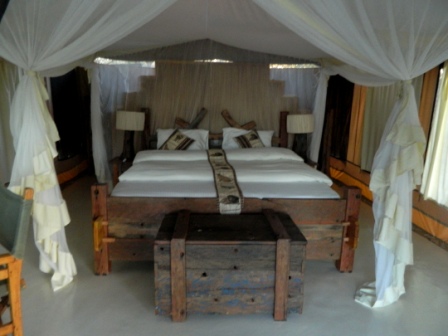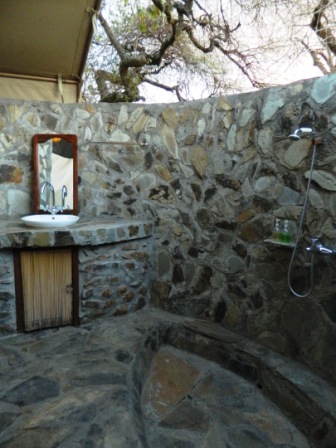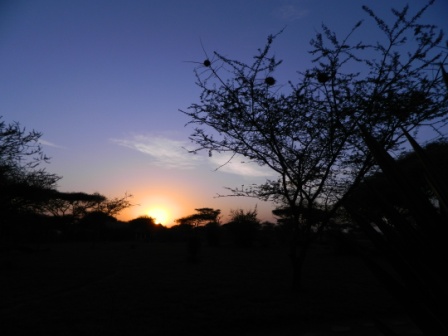 And now we had a whole day in the Serengeti Park to look forward to.
Our first stop the next day was the hippo pool – or one could say 'poo-l'! They are all squashed together and at regular intervals they do their business. They swish the awfully smelly gunge over themselves and each other with a vigorous flicking of their tails. I am VERY grateful I wasn't born a hippo in Serengeti Park! It was thrilling to see one very new baby hippo – poor little fellow has no idea what he's in for.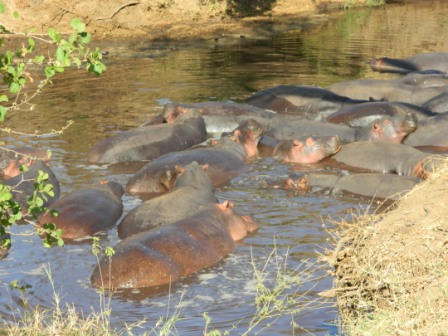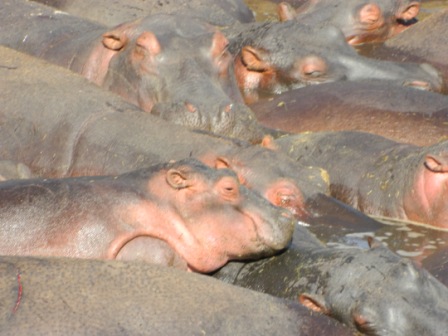 Serengeti means 'endless plain' in the Masai language and certainly describes this vast park. We saw many, many animals and birds, but we weren't in the right place at the right time to see the migration. However there were many highlights to compensate: A lioness stalking and successfully killing a Thompson's gazelle. It wasn't horrible to watch at all because it was so quick. Then another lioness stalking a warthog – happily, he escaped.  There were two lion cubs watching intently as Mom hunted too. We saw cheetahs and finally, we saw leopards in a tree. What a day!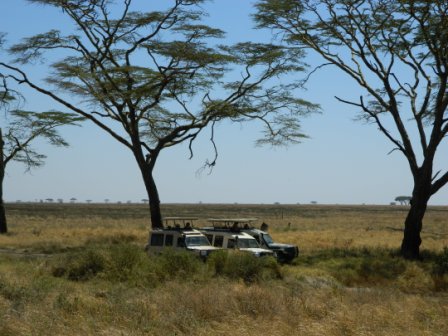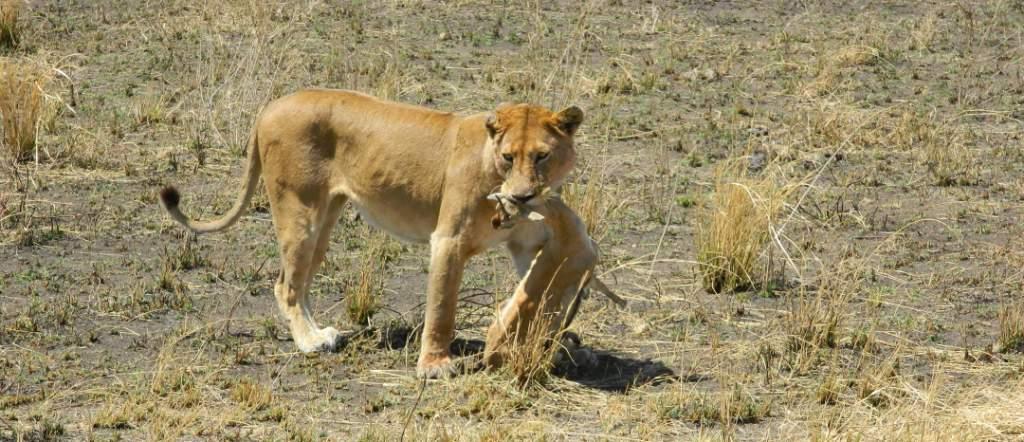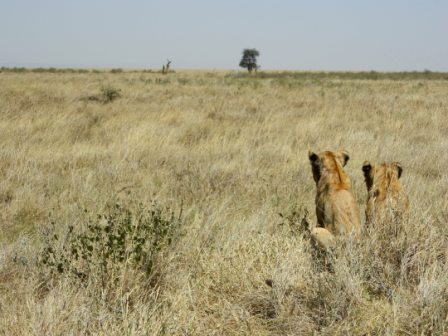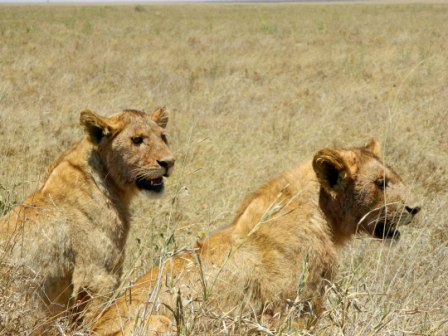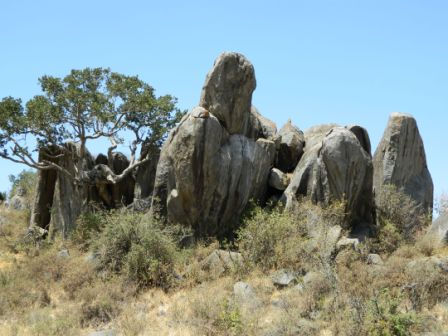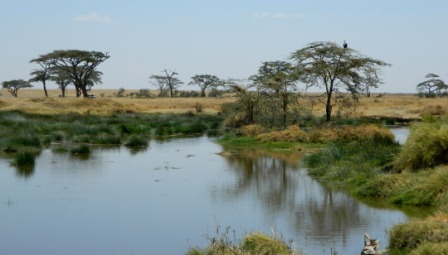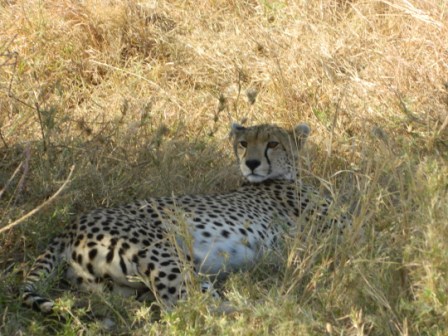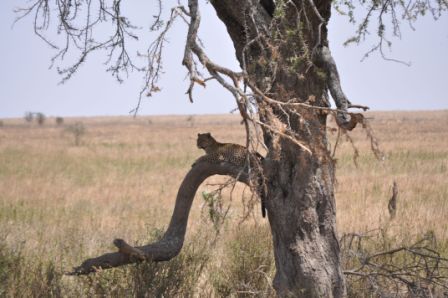 Ngorongoro Crater
Then it was another longish drive to the Ngorongoro Crater http://www.ngorongorocrater.org/. We spent the night at the Crater Lodge, http://craterlodge.com/ which is perched on the rim. It is a big busy hotel and less 'wild' than we'd been experiencing, but the evening buffet was superb – and what a view!  The Ngorongoro is actually a collapsed crater, or 'caldera' and is 19 km wide and 600m deep.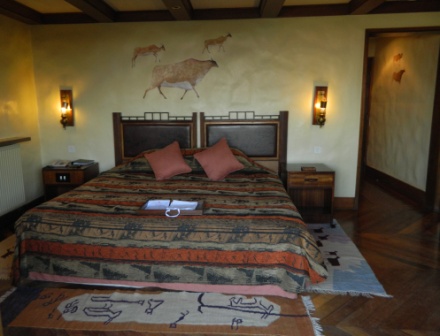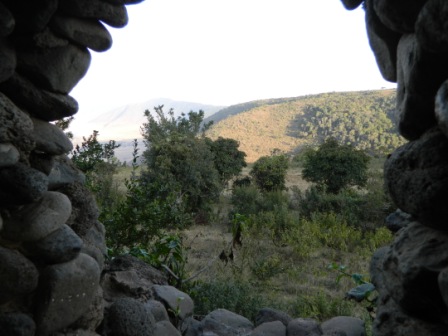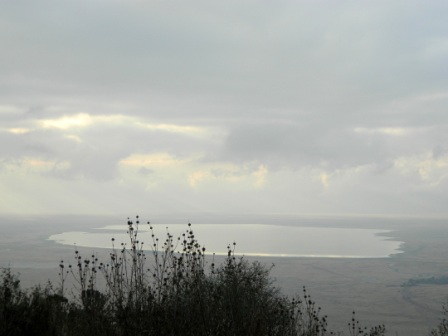 Earlyish the next day we drove down into the crater hoping to see rhinos, but sightings at this time of the year are rare and we didn't see them. But we saw huge herds of wildebeest, buffalo and zebra milling about as well as elephants, lions, hyenas, buck, black-backed jackals and an abundance of birdlife, including flamingos on the lake.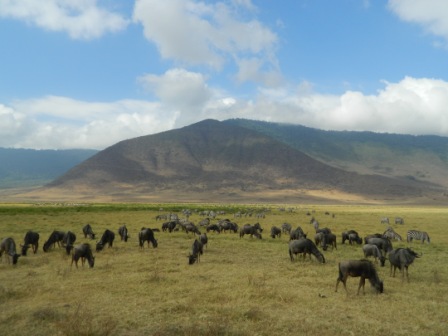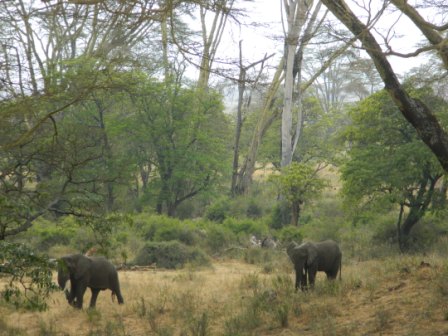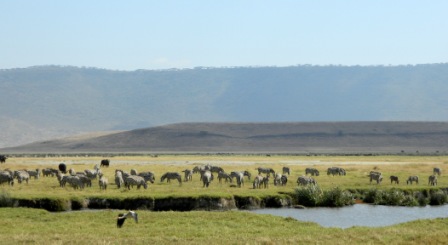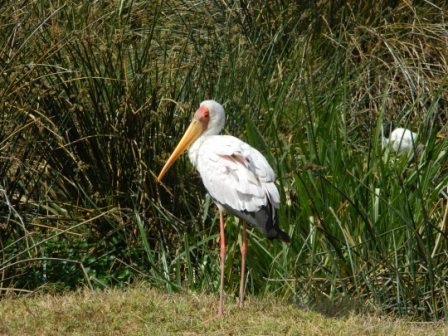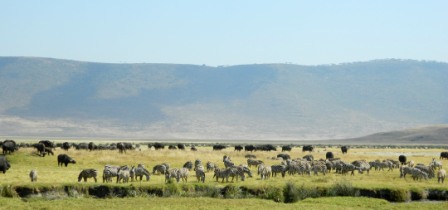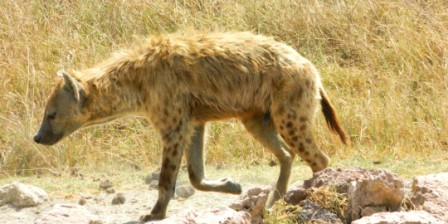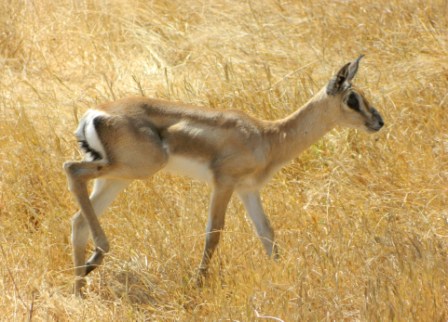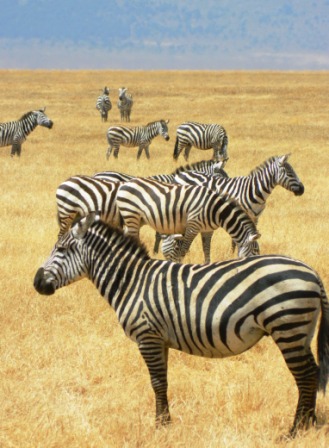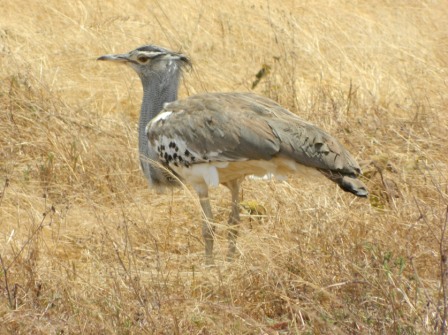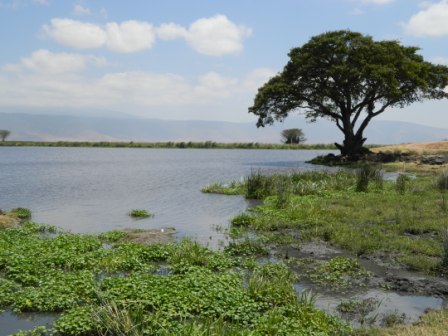 And then our permit time was up and reluctantly, we had to head back to civilization.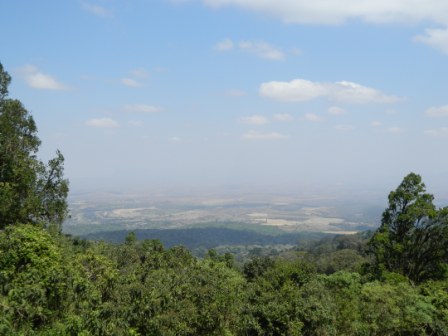 Another night at Karama Lodge (and this time we did see Kilimanjaro) and then one in Dar before we flew on to Zanzibar on the 29th August. We all agreed that our safari had exceeded all expectations and was the best 'into the wild' experience ever!