There are loads of fun things to do in winter in the beautiful city of Bath – for any age. Here are just a few – we were only there for 5 days this time round, from Christmas Day to the 30th Dec 2019, but we will certainly be back.
The brilliant thing is that you can walk to almost everything – it's manageable even for littlies and oldies (our granddaughter is three and her granny is 73). But it is hilly, so be prepared for some ups and downs. Sometimes our little girl took her scooter along for the flat bits and gentle slopes.
SPA-ING
What an experience – thanks so much to my daughter for treating me. I must confess, I felt a bit like Granny Bean – read my personal story here: https://footeloosefancyfree.com/spa-experience-granny-bean-style/
It's better to go in the morning. Book your Spa treatments in advance and work in your Spa experiences around this appointment time. We went straight in when we arrived, but when we left, after our Thermae Treat of about 4 hours, which included a 3 hour spa session including a massage and lunch in the restaurant, there was a long queue of people waiting to go in.
A summary of what's on offer:
Rooftop Pool
Minerva Bath
Wellness Suite: 2 aroma Steam Rooms, Infra-Red Room, Ice Chamber, Celestial Relaxation Room
Spa Treatments and Therapies
Springs Café Restaurant
More details on the website: https://www.thermaebathspa.com/
ICE-SKATING
There is an outdoor skating rink, Bath on Ice. Our party of 9 (one tween, one 8 year old, two grannies, two Mums (one Mum chose to do her own thing) and three children) – walked there from Alexandra Road. It was quite a long walk, but no-one seemed to mind.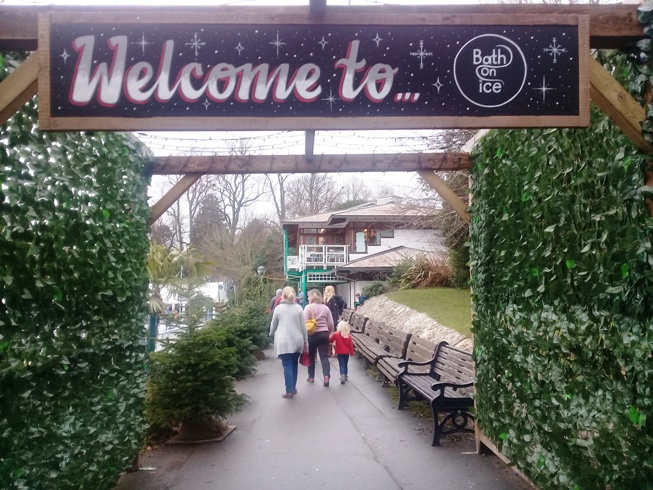 Everyone togged up for skating except for the two grannies, who opted to watch and photograph  the skaters, with a break for hot chocolate halfway through. The sessions are an hour long and this is quite long enough for beginners. The  brilliant thing is that you can use these little plastic chairs, either to push with no-one sitting on them – they help you keep your balance – or under-confident skaters can sit on them and you can push them around.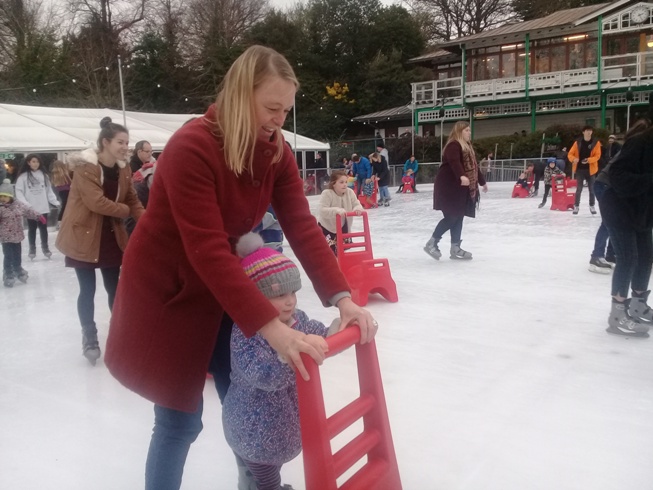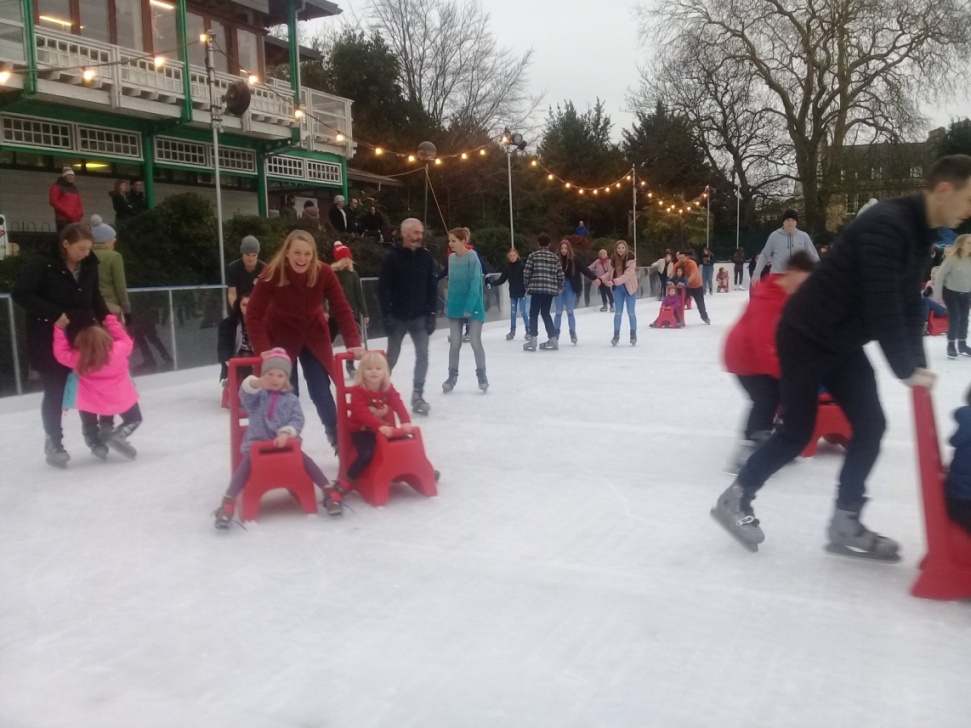 Our tween was the only one in our group who was more experienced  and she did find it a bit frustrating, as there were far more beginners than experienced skaters the afternoon we were there. We were lucky, it wasn't too cold – our pretty tween was quite happy in her mini-skirt – mind you, she was the only skater on the whole ice-rink wearing one! You can go into the bar and restaurant and warm up with a hot drink or alcohol and a bite to eat. We found the hot chocolate cloyingly sweet though, which was a shame.
Head over to their website for more details, session times and costs etc. https://www.bathonice.com/
EATING
FRANCA MANCA
You can't do better for an authentic sourdough Italian pizza than at this restaurant. And they are so accommodating. Our daughter and family have been there often and management know their little daughter by name. When our party of 8 arrived, the restaurant looked pretty full, but when the manager saw her, they ushered us in and found us a table. Understandably, we did have to wait quite a long time for our pizzas, but they were well worth the wait. Check out their website for what's on the menu: https://www.francomanca.co.uk/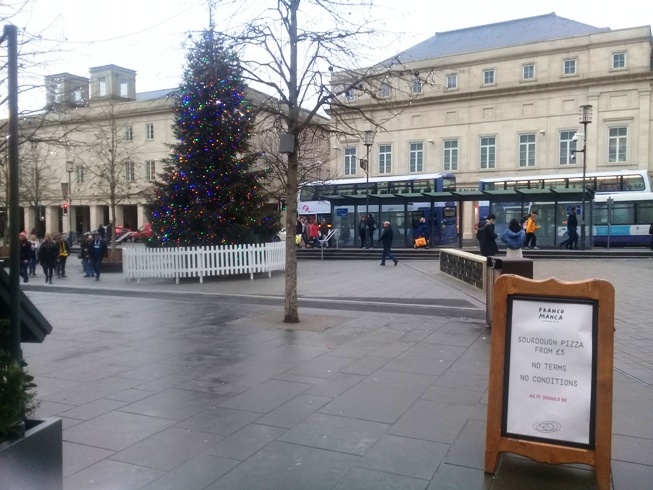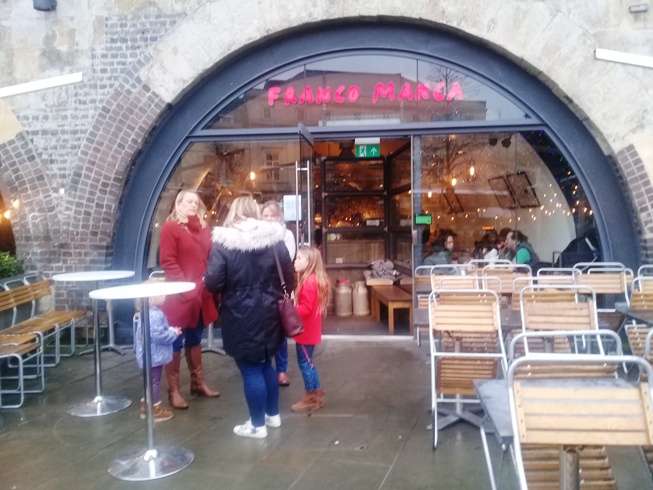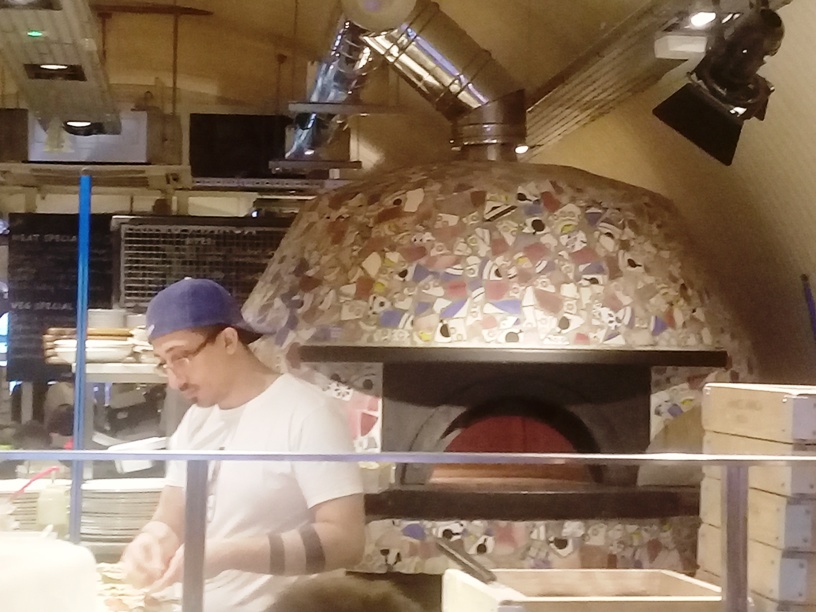 THE SCALLOP SHELL
Its entrance is unobtrusive and there's nothing flashy about the interior. But you can't beat this superb restaurant for the best fish and chips in town. It is advisable to book as it is very popular and fills up fast.
Here's the website, for phone number, menu etc. https://www.thescallopshell.co.uk/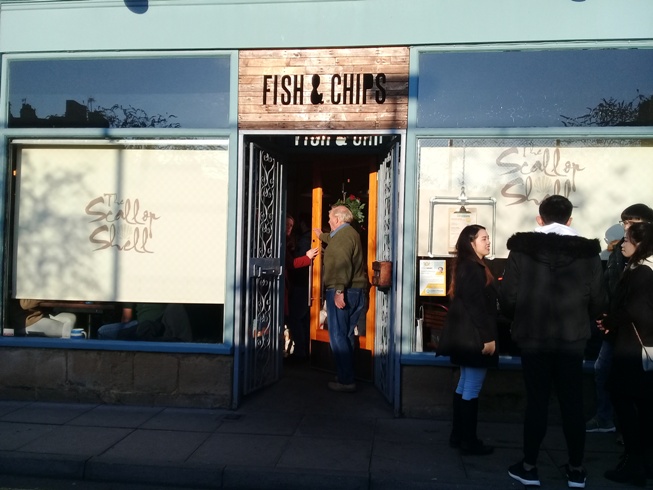 WALKING
Bath is a beautiful city to explore. Most of its buildings are made from the local, golden-coloured Bath Stone.  These are attractive even on the overcast rainy days, but they're even more gorgeous when the sun shines. The dominant architectural style is Georgian, which evolved from the Palladian revival style that became popular in the early 18th century. You can wander at will along the Avon river or the canal, or up to the Crescent. For me, Bath Abbey is the city's most striking building.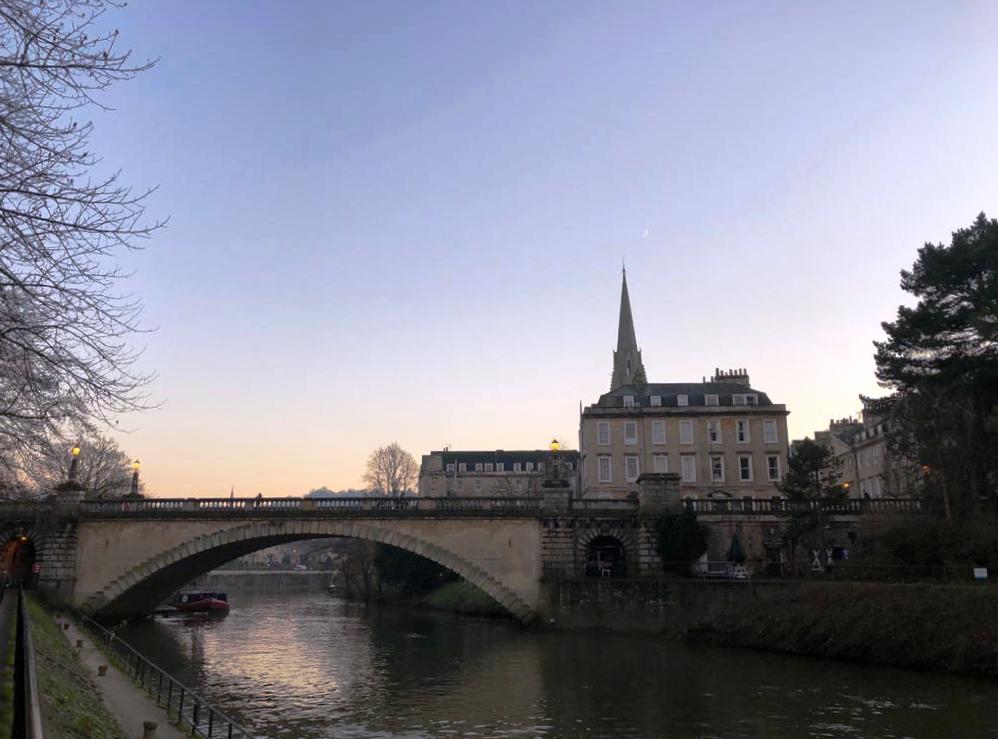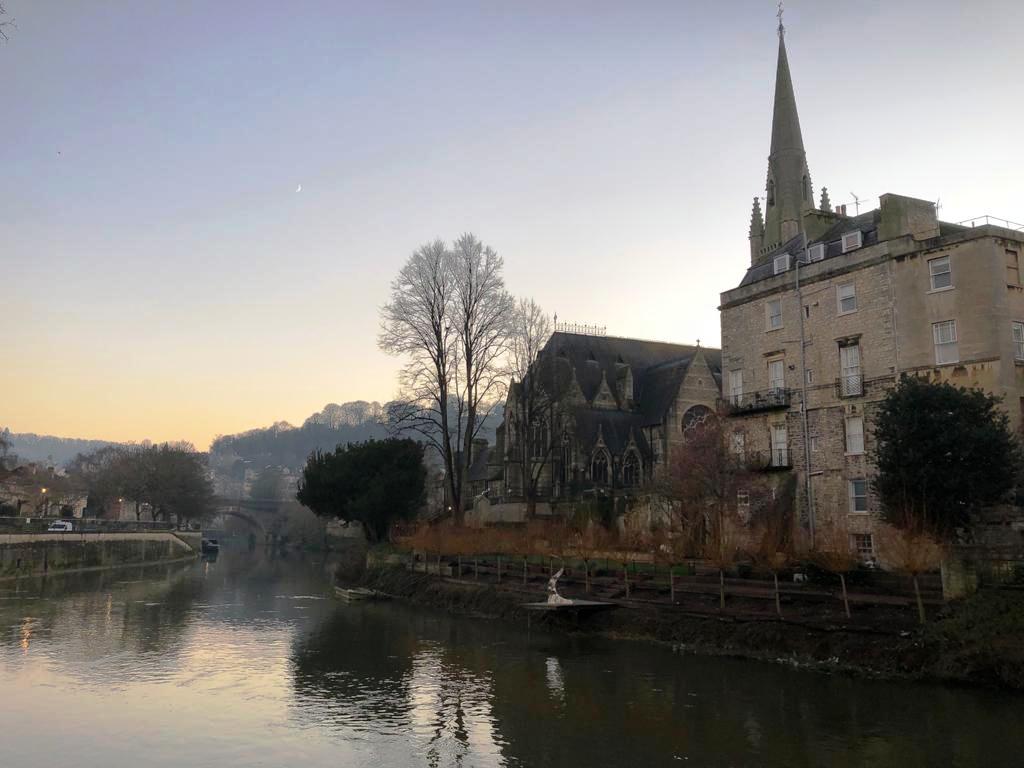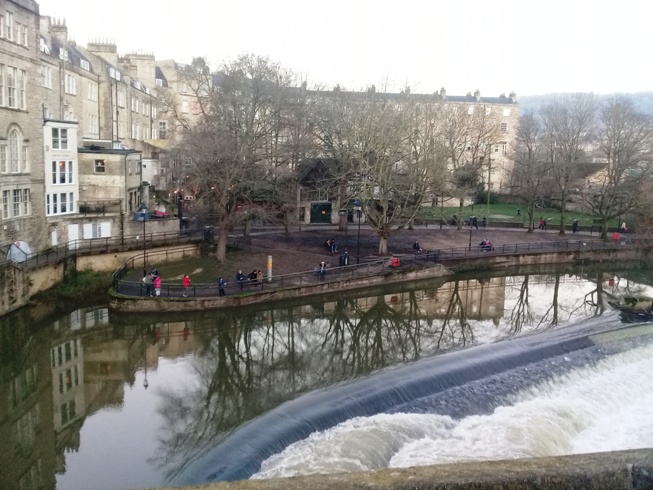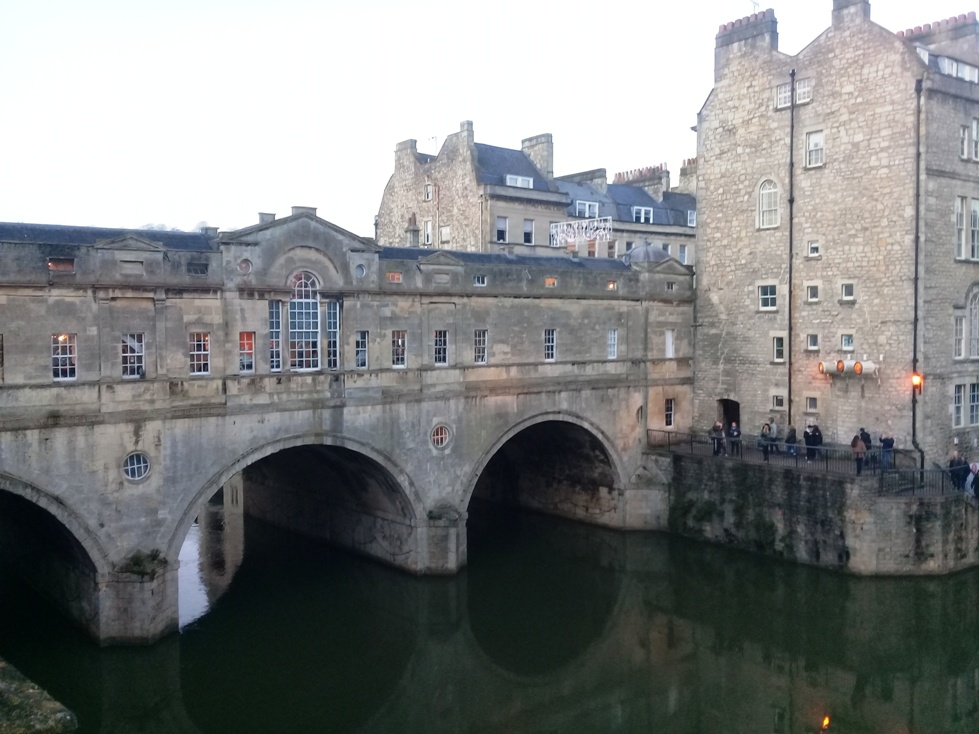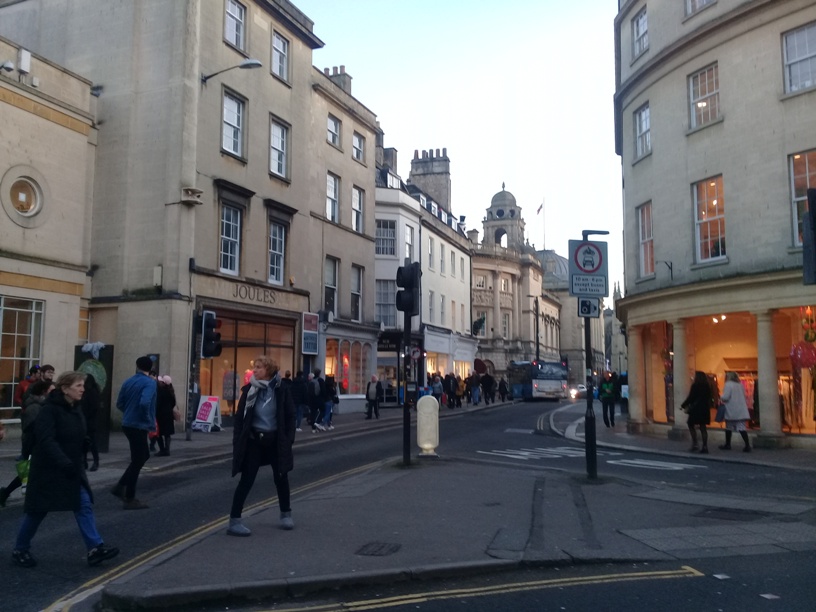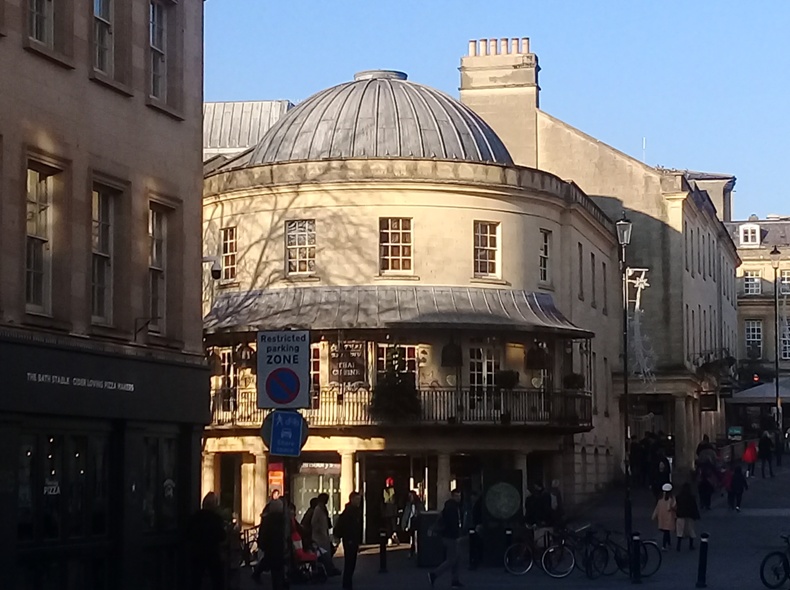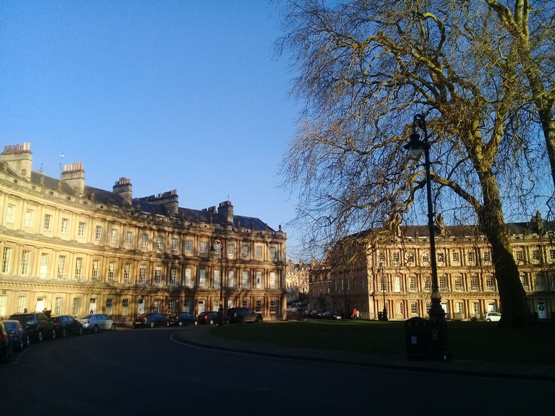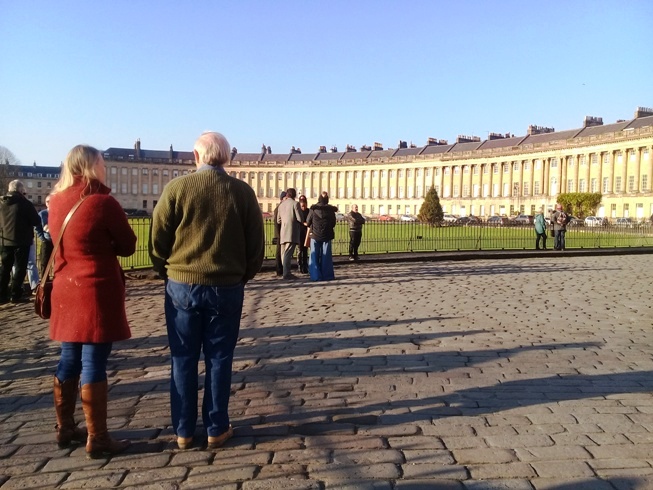 Or if you feel like a country walk, take a drive a bit out of town, park at a pub and set off on one of the well laid paths. Then have lunch at the pub afterwards before heading home. We did two of these:  Bathhampton with the whole family – 14 of us.
It was a very easy walk along the canal going away from Bath and then and back again. We had lunch at The George. Check out their impressive menu here: https://www.chefandbrewer.com/pubs/somerset/george-inn/
 Midford – only 5 of us; my husband and me, and our daughter, her husband and our granddaughter.
It was also a very easy stroll on a path next to the old railway line, from Midford and back. Our granddaughter took her bike along and there were actually more people cycling than walking.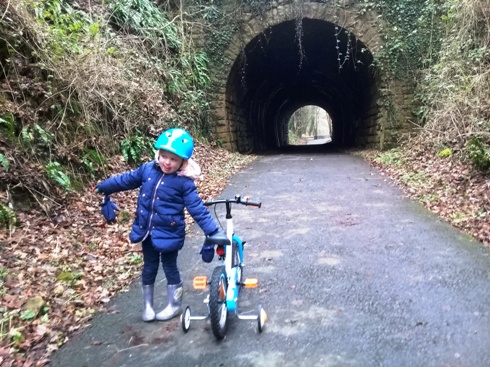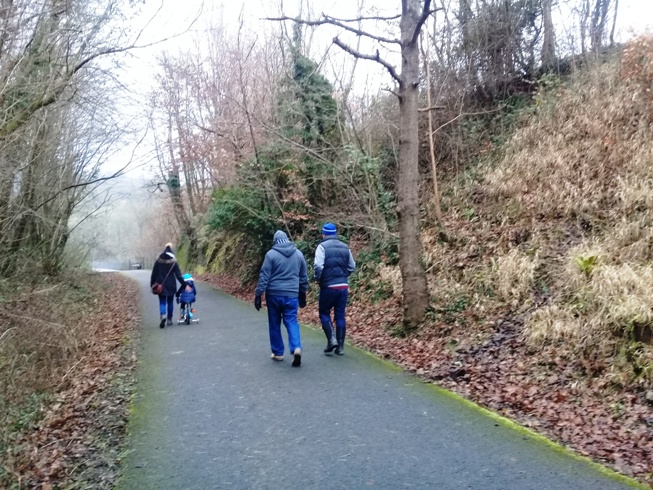 We had an excellent lunch at a cozy pub, The Hope and Anchor, before going home. No wonder it has such good reviews. http://www.hopeandanchormidford.co.uk/
This is just a small taste of what Bath has to offer.
Some of the photos are my daughter's – thanks Sal.