Irish roots
May 1999. My twin sister, Sue and I decided to explore Northern Ireland, the excuse being that it would be fun to trace our roots. Our paternal grandfather, William Dawson McClelland, was born in Belfast on the 27th May 1867. On the 21st October 1891, at the age of 24, he married Alice Mary Sayle in Barberton South Africa, so he must have left Ireland before that.
Memories
At the end of his long life, he lived with us on our farm, Sunset, at Pienaar's River in what was then the Transvaal. He died just before his 85th birthday on the 19th May 1952. Our older sister, Denny, was 8, and we were just 6. He was a dear old boy. I remember him reading us stories. That's me on the right.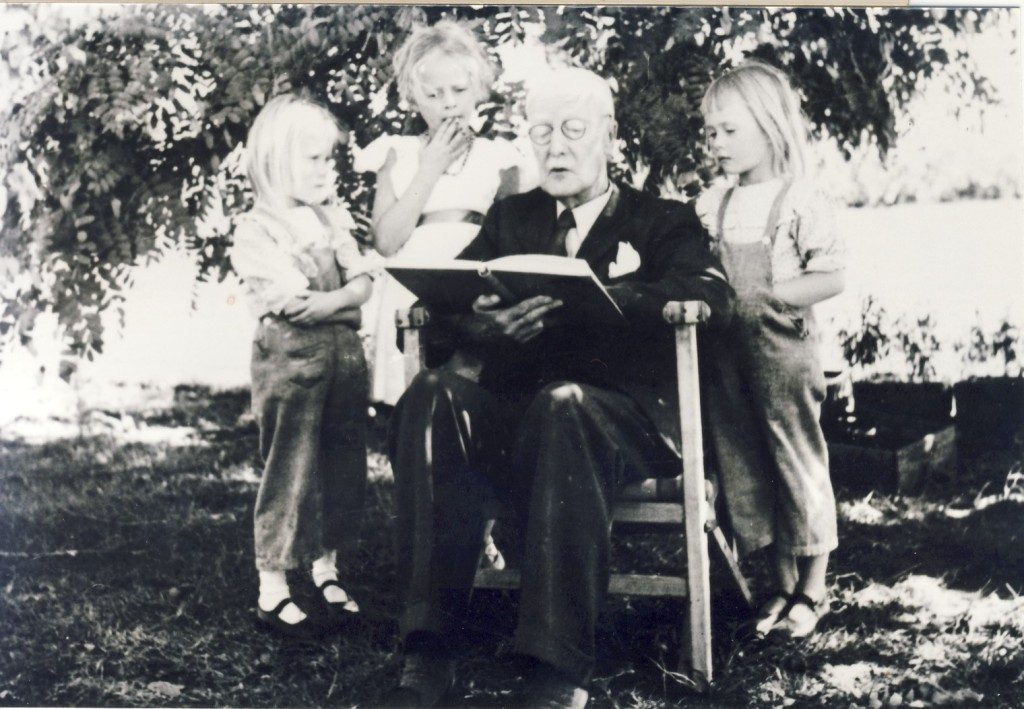 Another memory; we were always waiting for rain on that farm, and so often he would say, longingly, "Listen….listen….I think I hear thunder". But we felt we hardly knew him. We were keen to get more of a sense of who he was and perhaps seeing where he'd grown up would help.
Making it happen
We flew into Dublin and hired a car there. We'd decided to wing it, travelling up the east coast heading north, and just find B&Bs along the way. https://discovernorthernireland.com/ Our first stop was Belfast and we didn't have too much trouble finding 29 Knock Road. What excitement!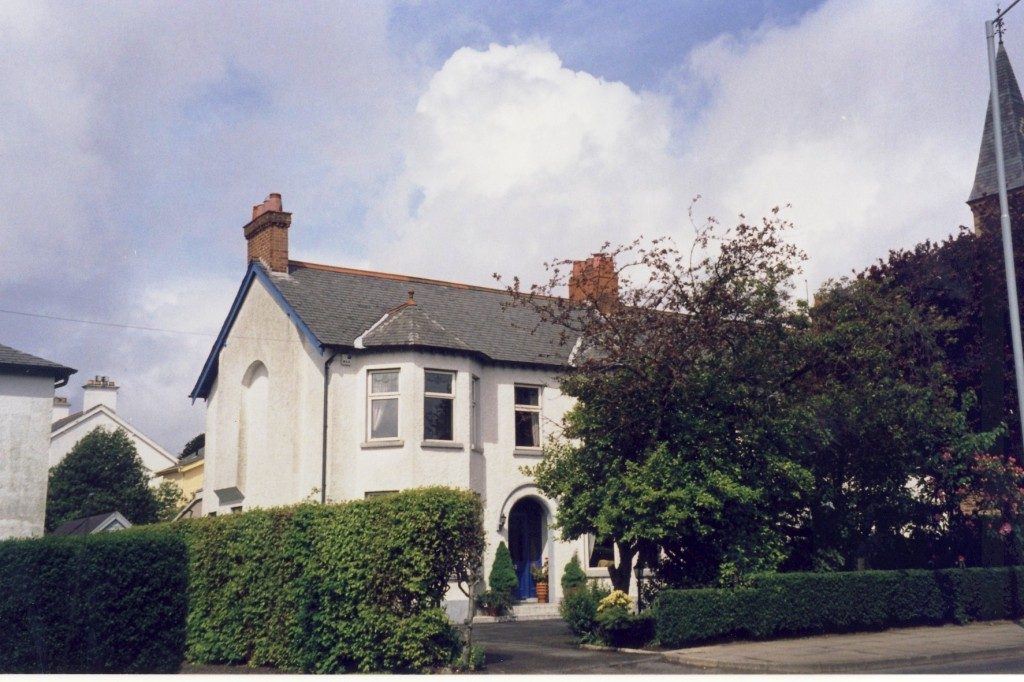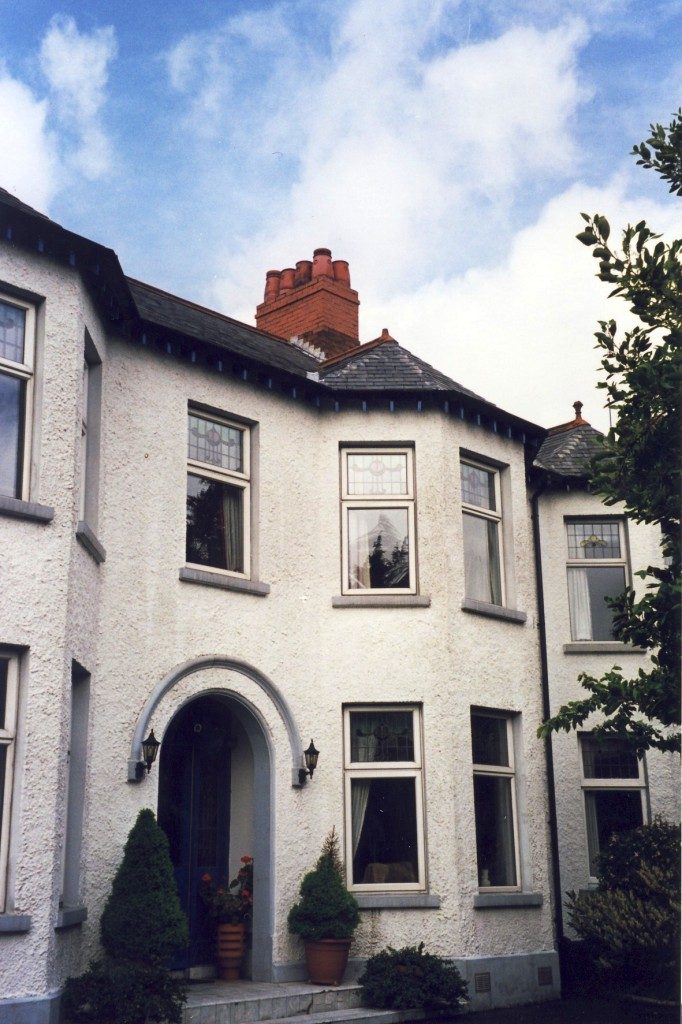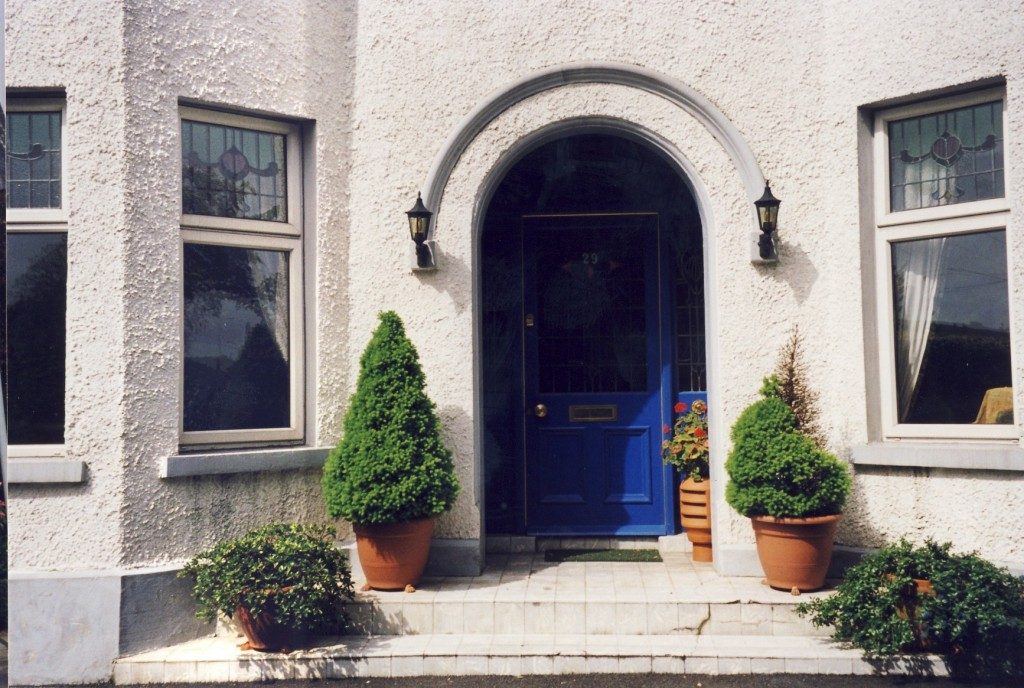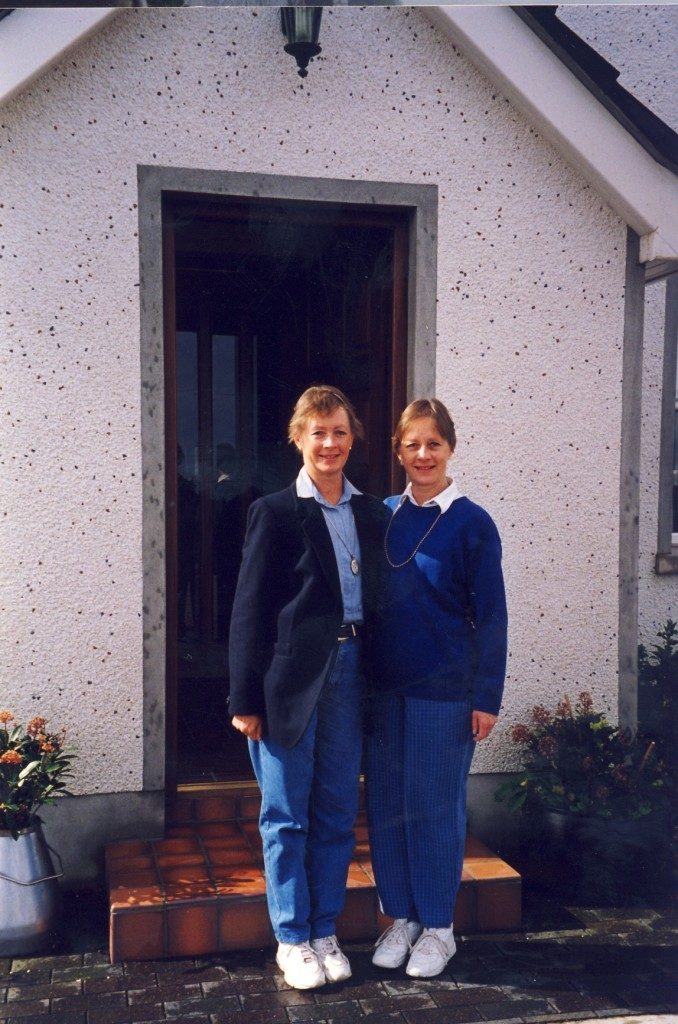 We were impressed with how lovingly someone was looking after his house in 1999. It was most attractive. Nobody was home, but we took the liberty of taking photos of ourselves in front of it. We also strolled to the church nearby, where he probably worshipped. Then we headed further north into County Antrim. https://www.discoveringireland.com/antrim/
It was all so beautiful. The gorse was in flower, bright patches of yellow everywhere against the luscious emerald green of the Irish countryside. To make it even more picturesque, there were gorgeously fat woolly white sheep with comical black faces dotting the hillsides. I just had to get a photograph or two.
The road was narrow and winding, so stopping anywhere was risky, as it wasn't easy to pull right off the road.  Sue was driving. She pulled over as best she could but the good spot for a photo was a bit ahead. I thought it best to run. I was looking at the sheep ahead, not where I was heading, or at my feet. I tripped, splat, fell flat on my face. Sue laughed out loud. Said I looked like a cartoon cardboard cut-out figure, spreadeagled on the road. I got my photo but also some nasty roasties on my hands and knees. Was it worth it? I don't think so. The memory is far more vivid and appealing than the photo I took….!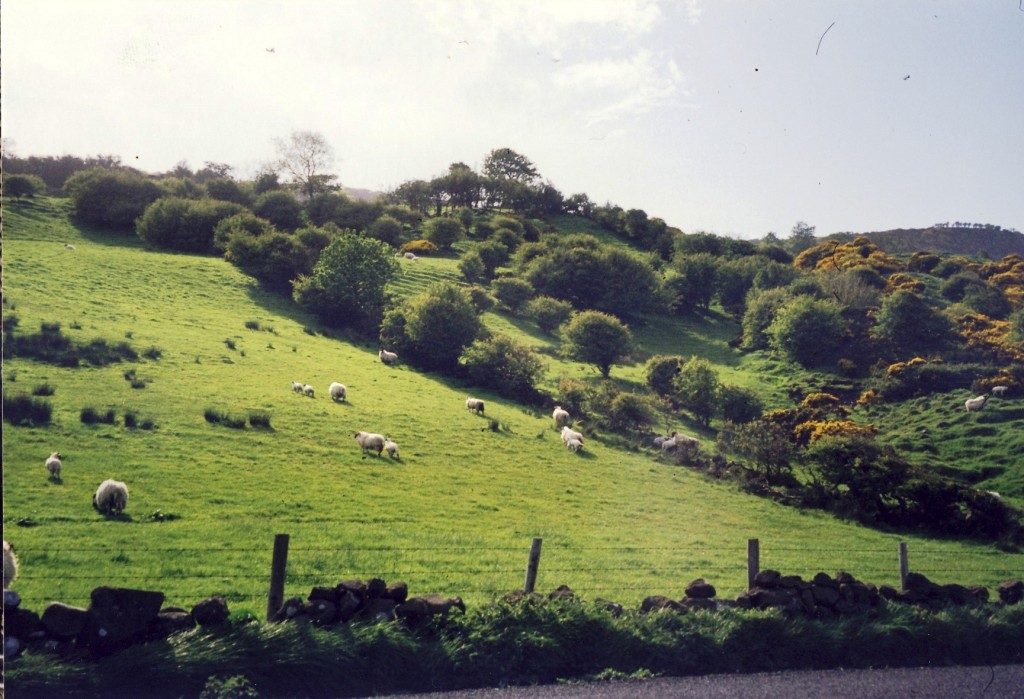 Look out for a future post on this Northern Ireland trip.