So there we were in Wales; me, my twin sister Sue and her husband James. We'd come to enjoy each others' company, explore, do some walking, revel in the magnificent scenery, wander through the pretty towns and villages, eat delicious food, read books, and just chill. Also, we were hoping to see puffins, those adorable little birds with their clown like faces, especially enchanting in the breeding season, when their beaks are bright orange.
A boat trip to Skomer island was the recommended way to see these delightful creatures. https://www.welshwildlife.org/skomer-day-trip/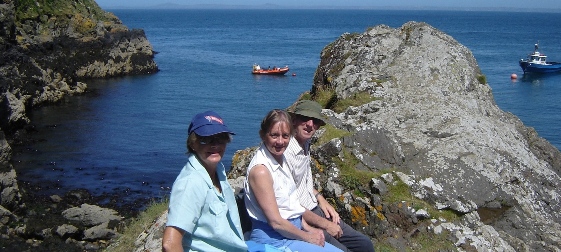 Our B&B had given us a packed lunch to enjoy while we waited for our outing. This was very kind of them and it all looked rather yummy. While walking down to the jetty I was munching on a sandwich. It was good, but of course it was cold as it had been packed earlier in the day. There were many other people also picnicking prior to their boat ride. The delectable aroma of a hot pie that someone was eating wafted up my nose. It seemed so much more appealing than my own lunch. Nostrils quivering, I swiveled my head from side to side searching for the lucky consumer.  Big mistake; down I went. I'd taken my eyes off the path and tripped over a rock. My ankle was badly twisted – pie envy, pie face……
Thankfully though, I did manage to get on and off the boat to see the puffins.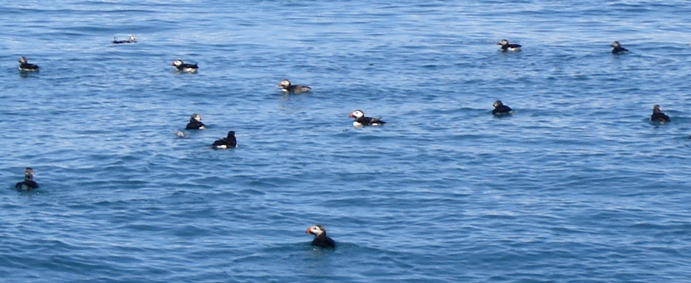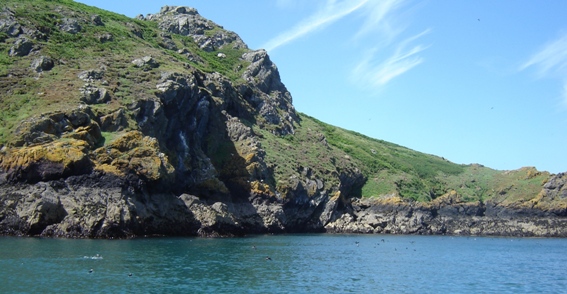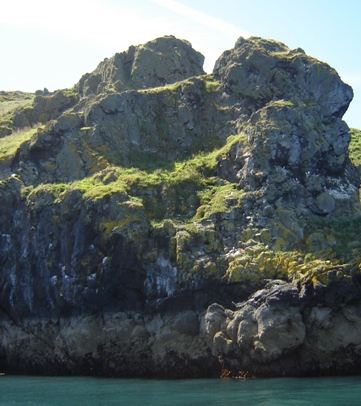 It was an undignified and painful hobble around for the rest of our time in Wales and there were no more lovely long cliff-top walks for me. Nevertheless, it was still a great holiday. Read about it here: https://footeloosefancyfree.com/wonderful-wales-pembrokeshire-hard-to-beat/
P.S. I loved seeing the puffins but hankered for a more 'up close and personal' experience. Years later, my husband and I and our daughter Sally, enjoyed the ultimate puffin experience on the Farne Islands in Northumberland: https://footeloosefancyfree.com/stuffed-puffins-…s-northumberland/