Wonderful Wales: walks, towns, B&Bs, scenery, food, and even puffins – all Wonderful – capital W.  My twin sister Sue and her husband James and I visited the beautiful county of Pembrokeshire in 2006. This is quite a long time ago now, but I'm sure not much will have changed.
Pembroke Dock
To start with, we stayed with friends in their lovely home in Pembroke Dock. They also took us sailing in their yacht – but poor Liz fell into the water when she missed her step jumping onto the pier to dock! Luckily, apart from getting very wet and cold and losing her glasses, she didn't hurt herself. The photo is of my sister, Sue.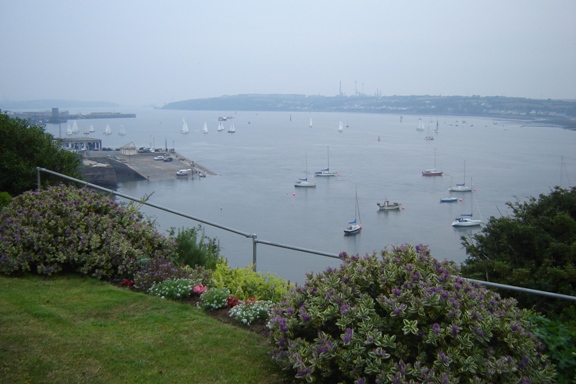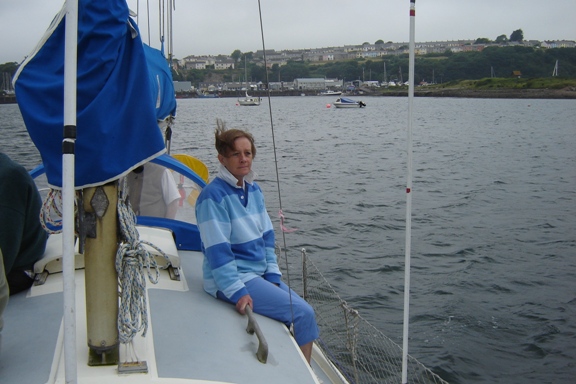 Pembroke Castle is in this area too and it's well worth a visit. https://pembrokecastle.co.uk/
I'm on the left.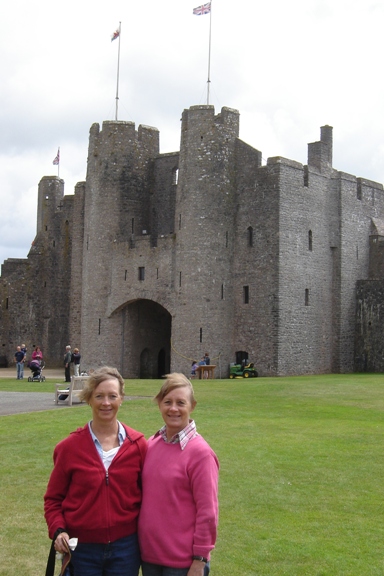 Solva
We then drove along the coast to the very pretty little village of Solva. You pass spectacular beaches on the way, with high cliffs and vast expanses of sandy heaven – a paradise for horse riders!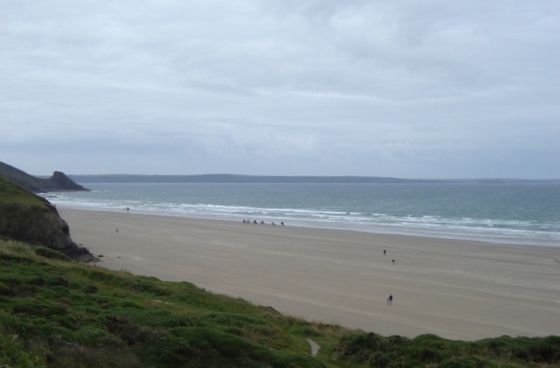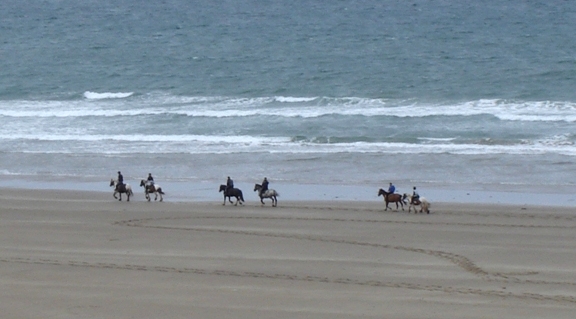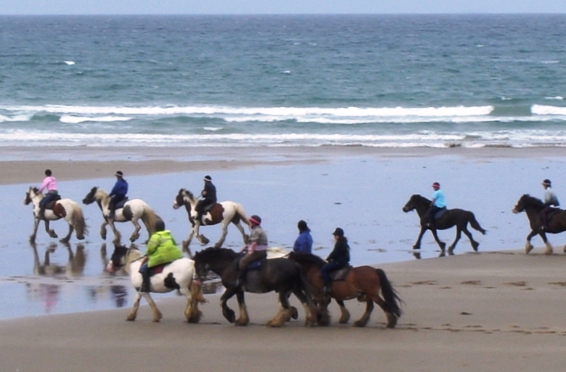 I can't recall the name of the B&B we stayed in, in Solva, but it had stunning views over the river and the bay.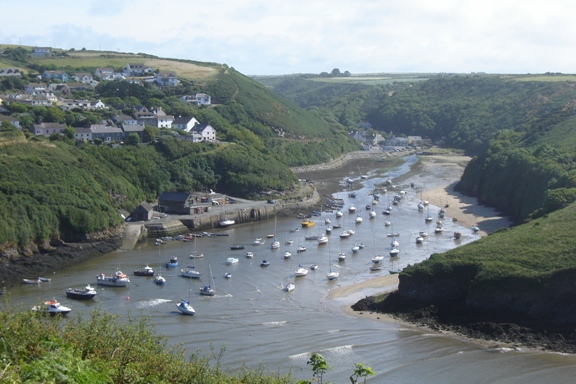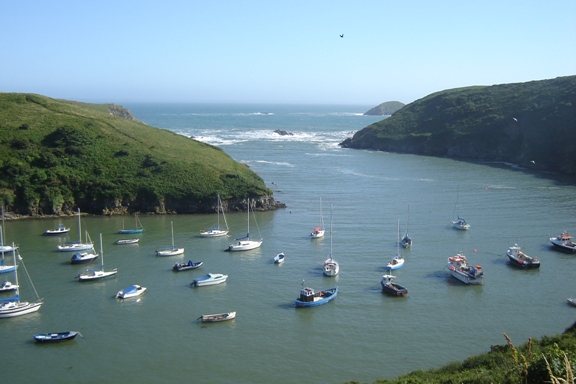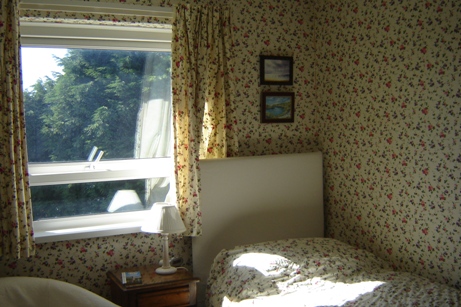 I loved my cozy floral wallpapered room. Here's the website to choose your own cozy nest:http://www.solva.net/ Wandering around this picturesque village was also a delight.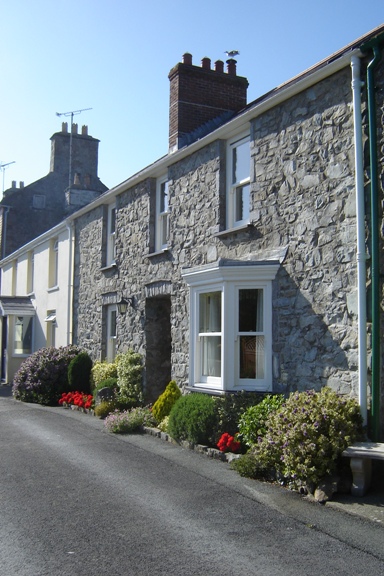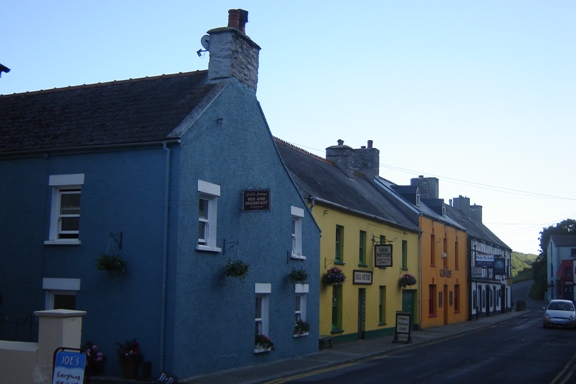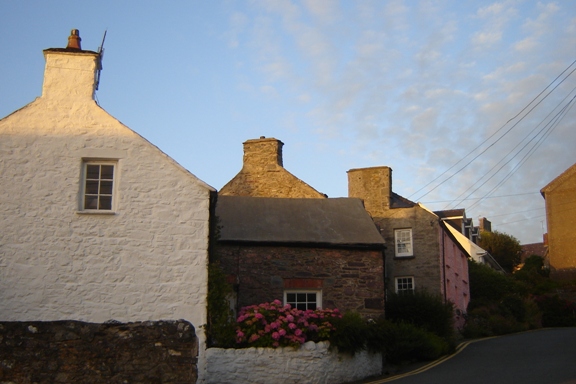 St. David's
From there, we hiked along the top of the cliffs to St. David's. Breathtaking views.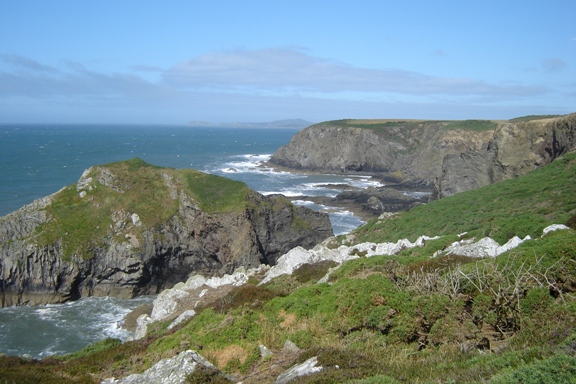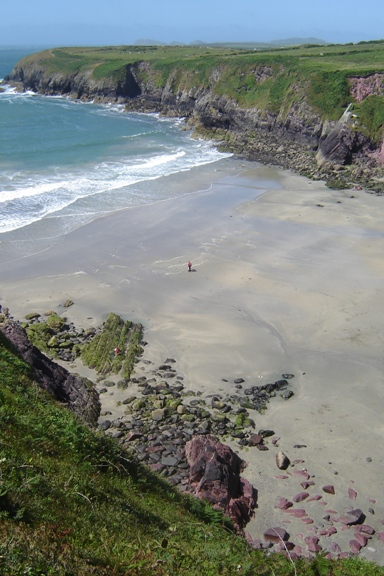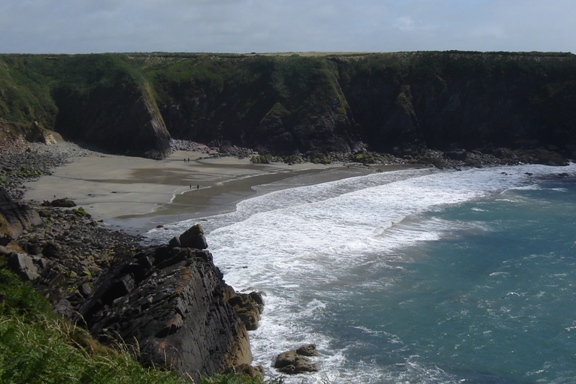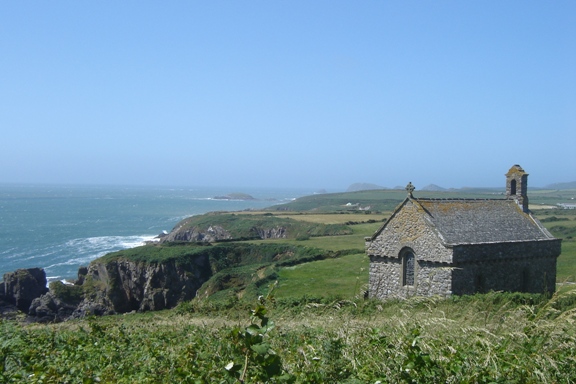 St. David's is a 'little gem' – with only just over 2000 inhabitants it seems too tiny to be called a city, but it is, because of course it has a cathedral. http://stdavidsinfo.org.uk/st-davids-city/
Puffins on Skoma island
One of the draw-cards for visiting Wales was to see puffins. A Skoma Island boat trip had been recommended, so that's what we did. I was nursing a twisted ankle – I'd stupidly not looked where I was going while walking down to the jetty. Read about this here:
Fortunately, I was still able to get on and off the boat, and it was a treat to see these adorable little birds with their clown like faces, all dressed up for the breeding season, wearing their bright orange beaks. They were in the water all around the boat and we could also see loads of them up on the slopes of Skoma island.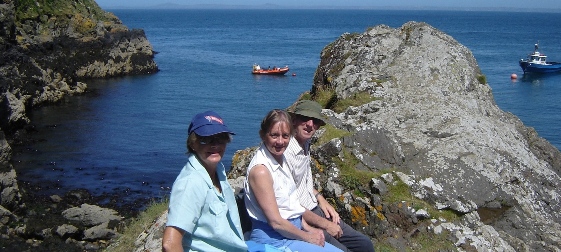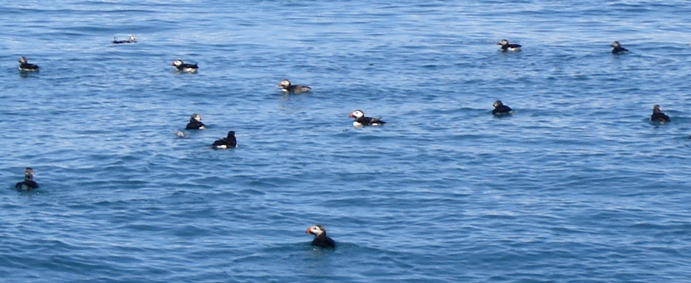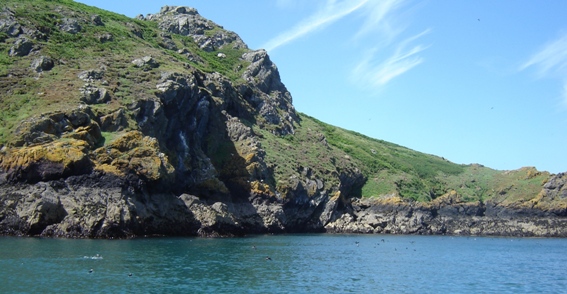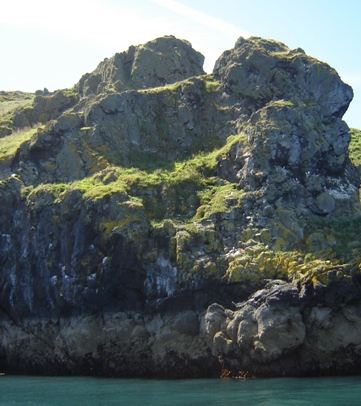 I yearned for a more 'up close and personal' experience of them and years later, my husband and I and our daughter Sally, had the privilege of getting just this on the Farne islands in Northumberland. Read about that here: https://footeloosefancyfree.com/stuffed-puffins-…s-northumberland/
Sadly, and stupidly, I my twisted ankle and that put paid to any more long walks. Read about this here – and yes you can laugh! https://footeloosefancyfree.com/pie-envy-pie-fac…oma-island-wales/
Still, it was a lovely short get away to this beautiful country and the county of Pembrokeshire. Go on, do it!