It was as if someone had waved a magic wand; Dar es Salaam, 'whoosh', 20 minutes up in the sky, and then 'whoosh', we were swooping down into spicy Zanzibar – in every sense. There are many 'Z'  words' that describe Zanzibar; zooty, zesty, zingy, zappy, zany, zippy…..Let's zip around this little island together.
Here's the Wikipedia link: https://en.wikipedia.org/wiki/Zanzibar
Nungwi  (in the north)
We were headed for Mnamara Beach Cottages up at Nungwi on the northernmost tip of the island: http://www.lighthousezanzibar.com/ It was quite a distance, but our zippy taxi driver drove as fast as he could! Traffic officials are very active and we were stopped a couple of times. We drove past many villages and it quickly became apparent that this is a very poor country. Gates were unlocked to allow us into our resort. This made us feel rather uncomfortable but once inside, one can easily be distracted from these uneasy thoughts because it is all so zingy and exotic; charmingly rustic dhows rock gently on a turquoise sea,  the dazzlingly white beaches sparkle in the sunshine, hammocks swing lazily between the palm trees, a sparkling blue swimming pool  beckons. One can order a drink at the outside bar and relish the thought of an exotic dinner.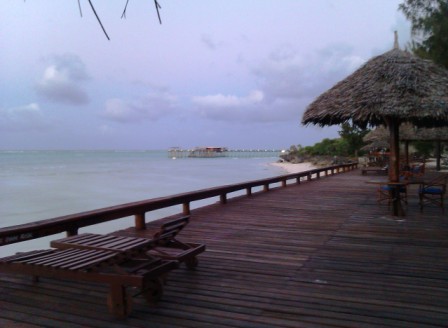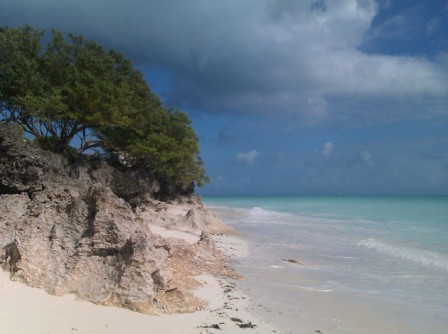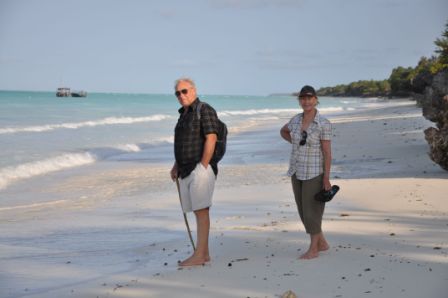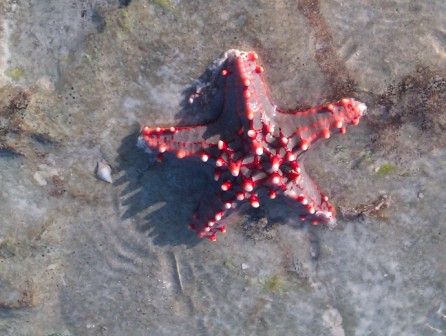 But then when one reads the hotel brochure, one is made aware yet again that all is not 'sweetness and light'. You have to be very careful with your belongings – theft is quite common. Also, the island is 98% Moslem, unlike the Tanzanian mainland, which has many more Christians. Tourists are politely requested to respect the Moslem custom of covering up, even when walking on the beaches, which are of course also open to the locals. It is also not advisable to carry expensive cameras etc. when walking on the beaches. We'd walked quite a long way south on one occasion, and were warned by a security guard at one of the resorts not to go any further, as anything of any value would be forcibly removed from us. We did enjoy some nice beach walks though and our resort is named after the Mnamara lighthouse, which is very nearby.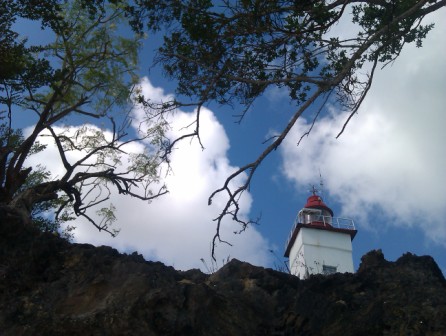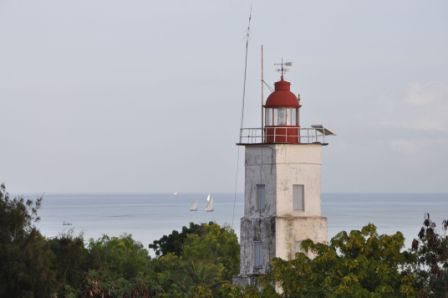 In spite of these negatives, we still enjoyed ourselves. Sal and I went out to Mnemba atoll on our second day at Mnamara, with the East Africa Diving company. https://www.east-africa-diving.com/ I was with the snorkelling and novice divers and Sal with the advanced group, so we were on different rubber ducks.  Sal enjoyed her dive but for me, the snorkelling was very disappointing – I admit I have been spoilt! It was a bun fight with so many other companies also in the same spot and we had to follow a guide while snorkelling, . But I did see a stonefish, which I hadn't ever seen before, as well as dolphins, right next to our boat.  D went fishing with a local boat on the same day and that too was a huge let down. They didn't catch anything of any significance.
We went for a 3 hour canoe paddle the next day, right around the top of the island. The wind came up and it was quite tough going back, especially for Sal, who was in a single canoe that didn't have a rudder!
The beaches are very picturesque and there are charming restaurants on the beach too, with quirky signboards as well as some fabulous fishy murals. Snazzy Zanzibar definitely fits here!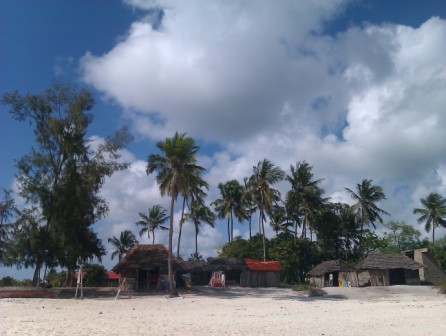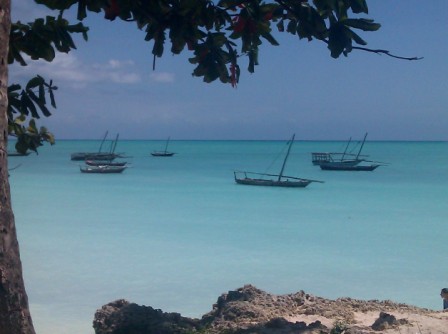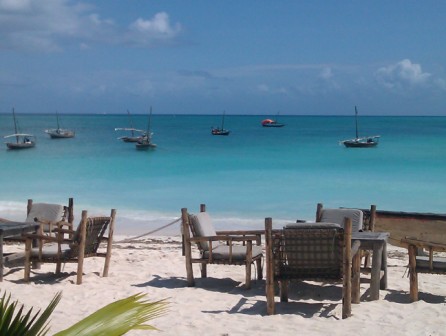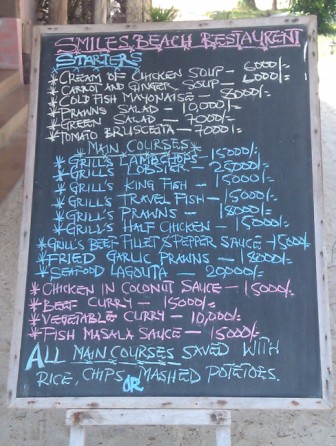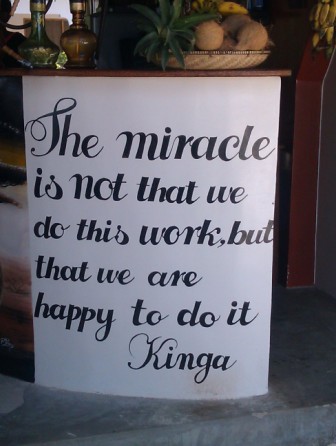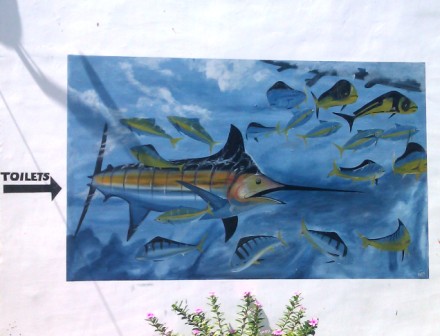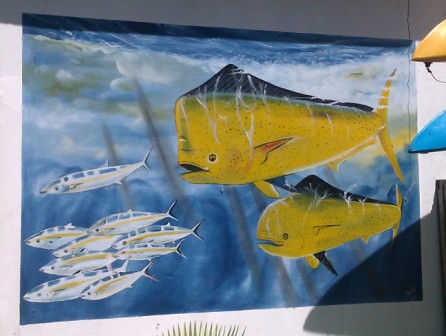 That evening we had sundowners/cocktails at a lovely restaurant at the end of a pier and watched the sunset – pricey but worth it. More snazzy Zanzibar to delight!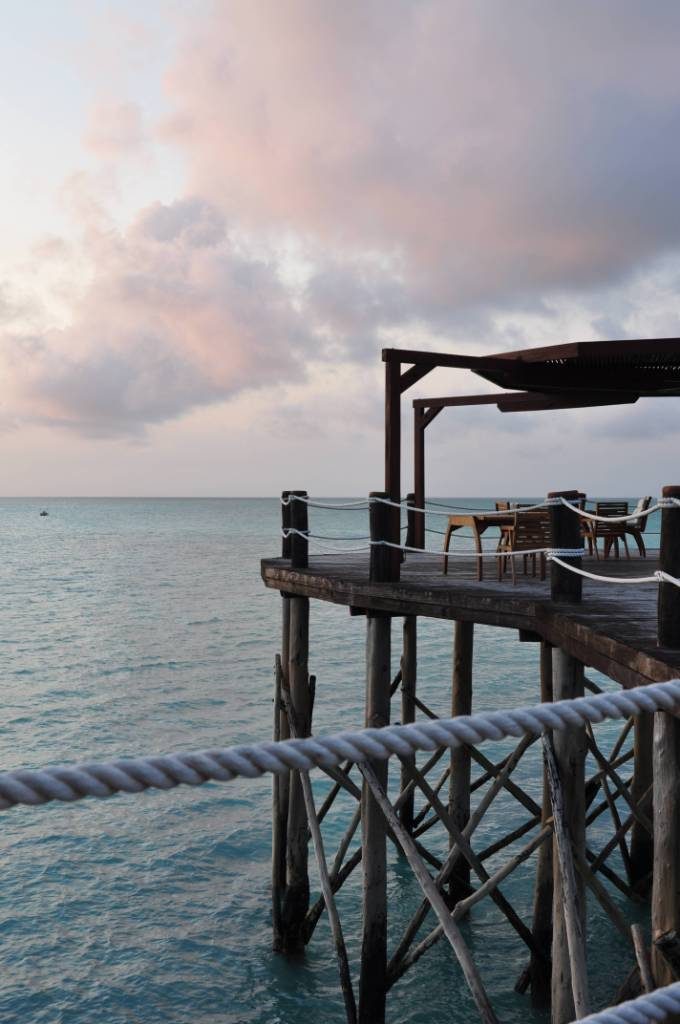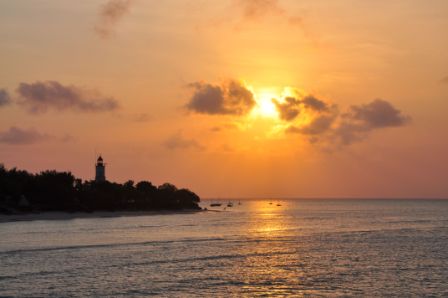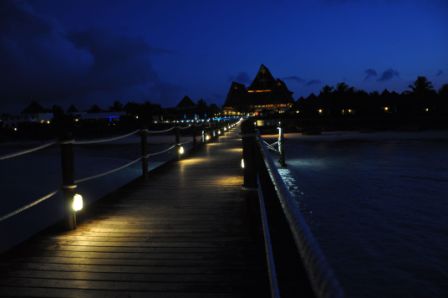 Sal went for another dive by herself on the last day while D and I visited a Turtle Conservation set-up. It is a modest establishment but worth visiting.
Jozani National Forest 
Jozani Forest is home to the Red Colobus monkeys and we visited this on our way down to our next resort. https://www.tourzanzibar.info/activities/jozani_forest.html What zany creatures they are, but well worth seeing, as are the forest and the mangroves.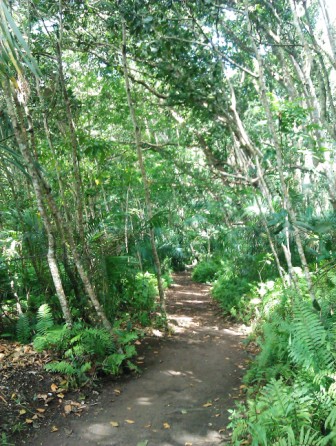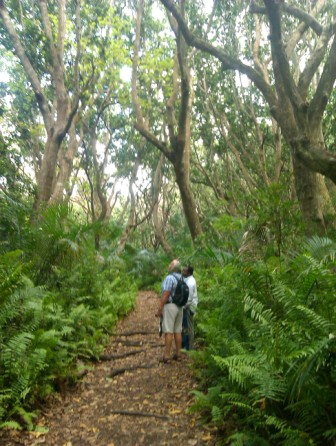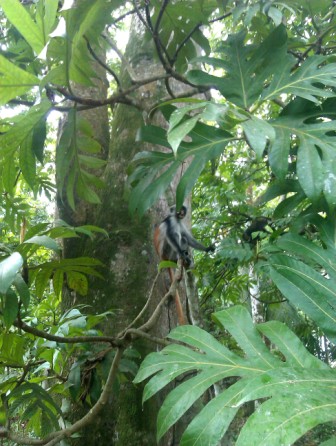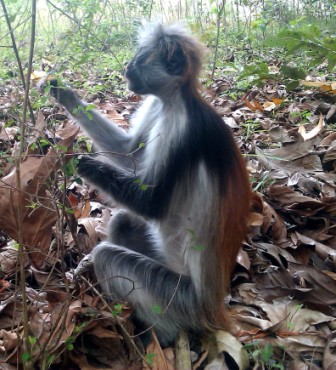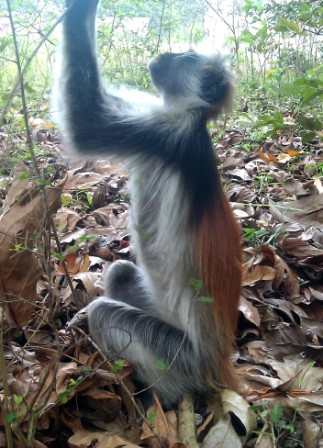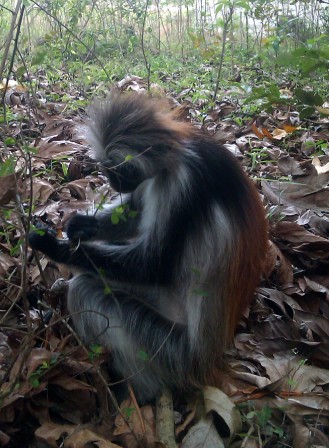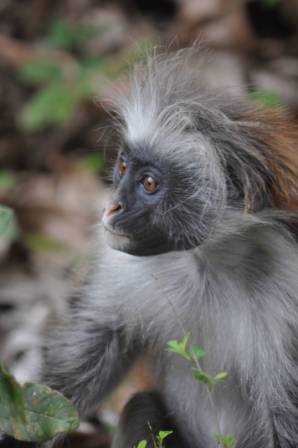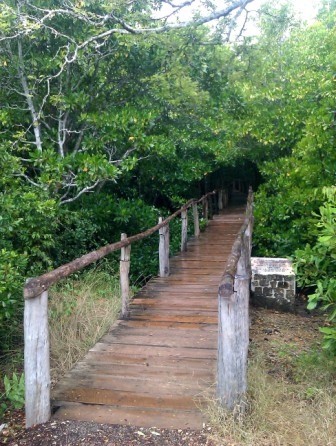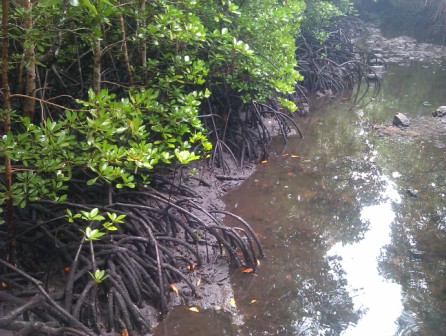 Jambiani Village (East Coast)
We spent 2 nights at the beautiful Blue Oyster Hotel, in Jambiani village on the East Coast. https://blueoysterhotel.com/ As at Nungwi, our beach walks were a bit depressing; a lot of derelict and deserted looking beach houses. Again, one was made very aware that the majority of local people are very poor.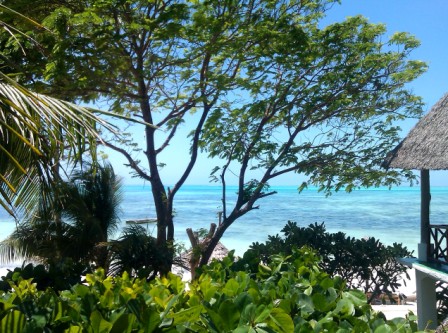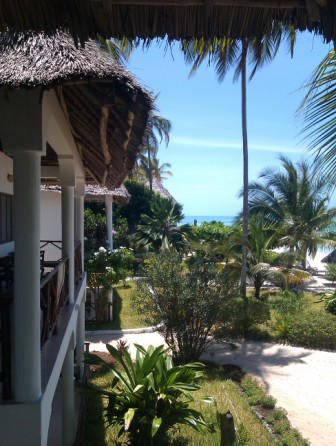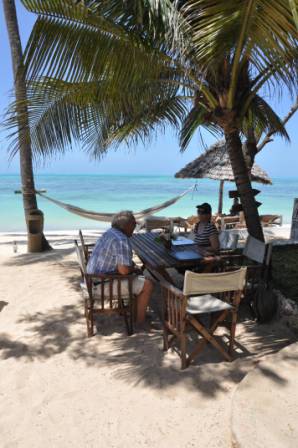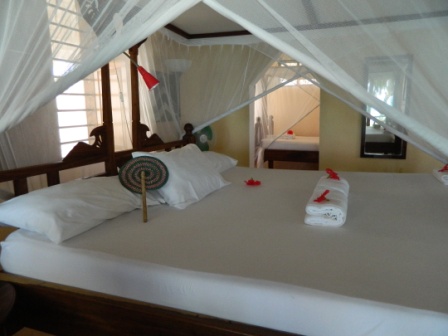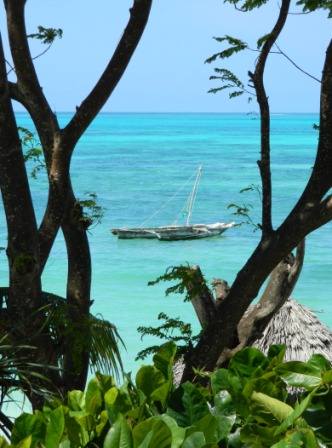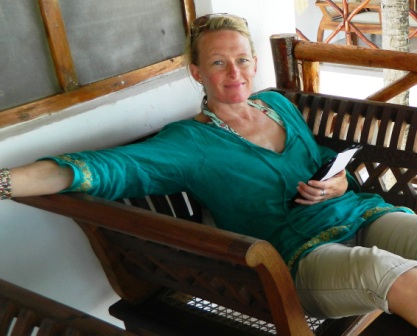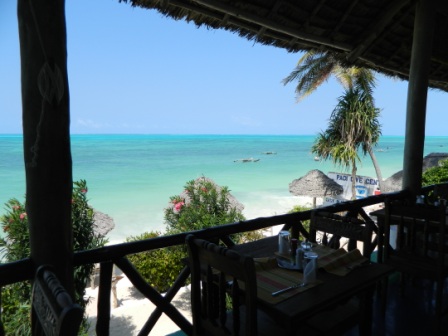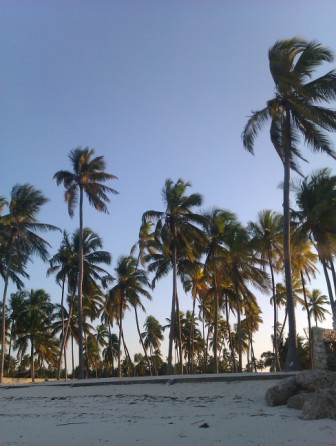 Sal and I went out on Captain Zappy's (yes really!!) dhow to snorkel. He's been taking tourists out for years apparently. Our expectations were low, and so we were pleasantly surprised. The highlights were an octopus and a little yellow boxfish.
Stone Town
We caught a taxi to Stone Town on the 5th Sept, and checked into the stylishly zooty Dhow Palace Hotel. http://www.dhowpalace-hotel.com/ The rooms are lovely but our bath/shower was very strange. It was more like a child's paddling pool and wasn't enclosed and the shower head wasn't adjustable. When you turned it on it sprayed right out of the shower!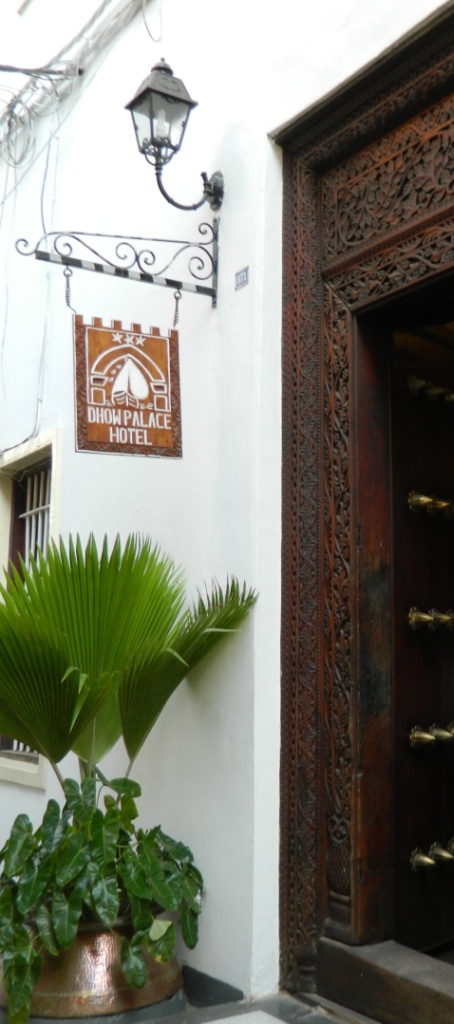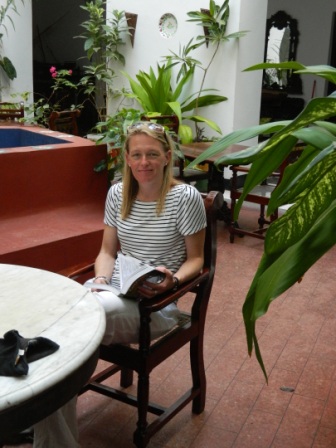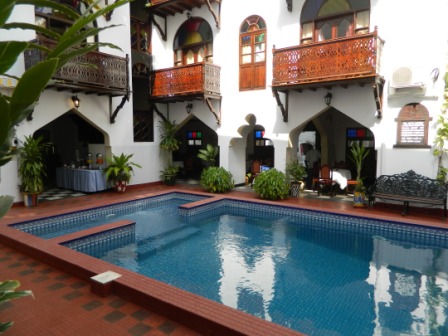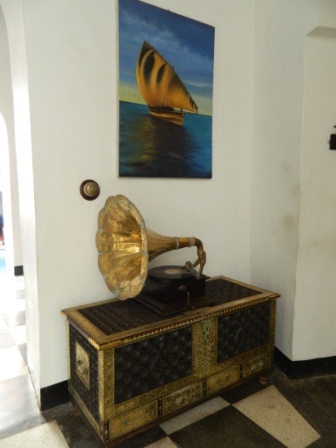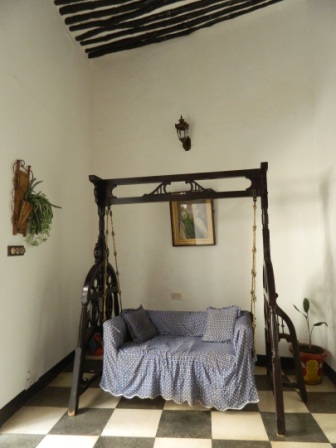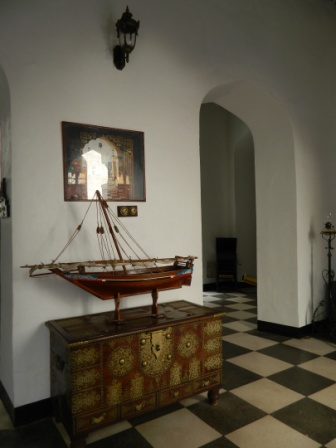 Stone Town is a fascinating warren of narrow streets. Here's the Wikipedia link to Stone Town: https://en.wikipedia.org/wiki/Stone_Town They are lined with numerous quaint, if somewhat derelict, buildings. Every second one seemed to be a shop and every shop owner tries to entice you in to buy something. Their wares are of a very high quality. I bought some fabulous zazzy sandals.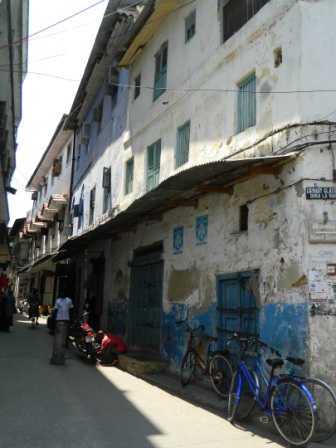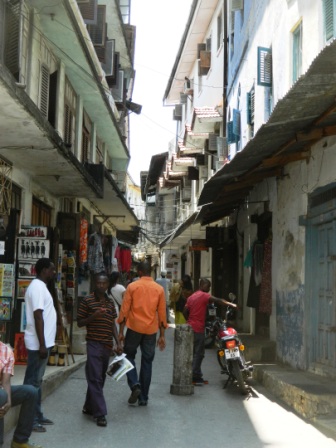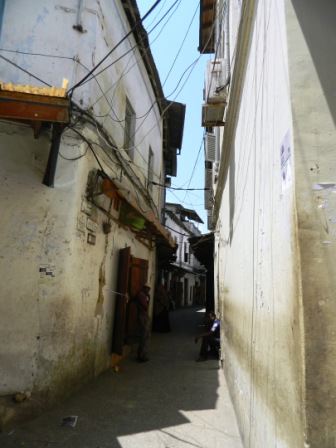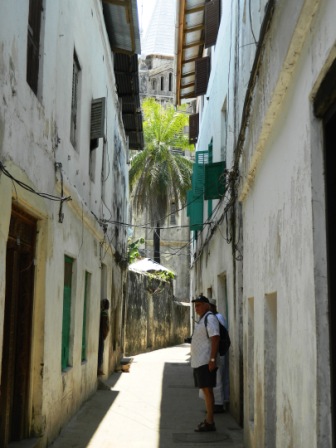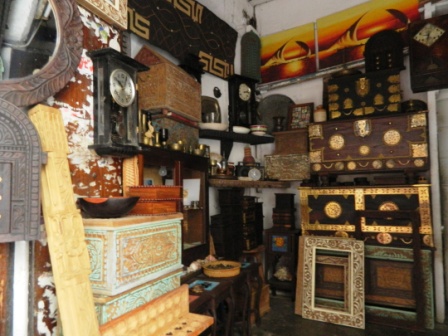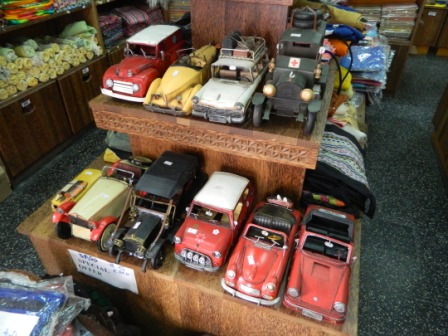 Josef, our guide was excellent and we learnt so much about Zanzibar's turbulent history. Zanzibarians have been treated cruelly by so many.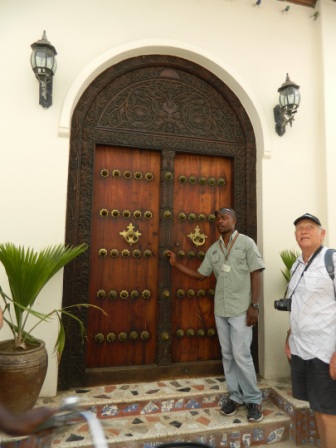 He also told us some interesting things about the very decorative doors that you see at every turn; the designs originate from many different countries. Some have quite sharp spikes, which in modern Zanzibar are purely decorative, but long ago in India, they kept elephants from 'popping in for a visit' apparently!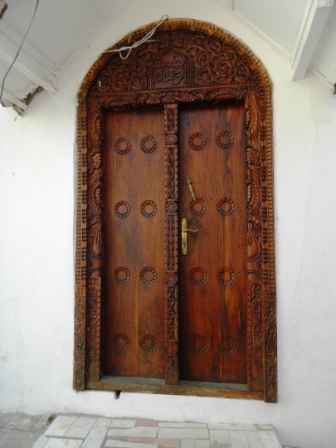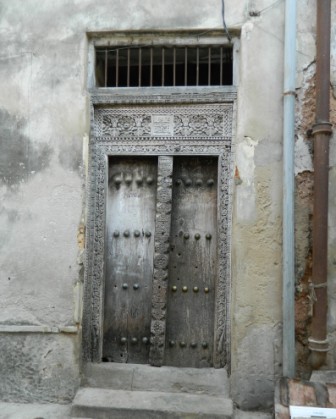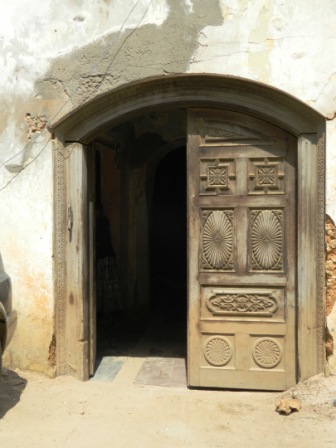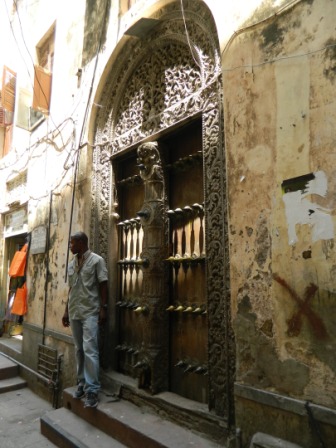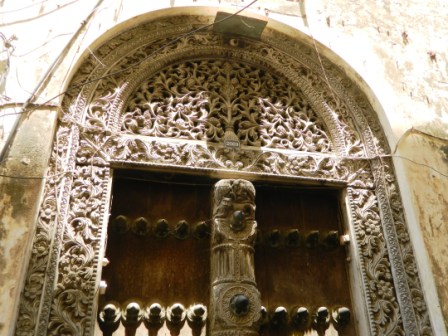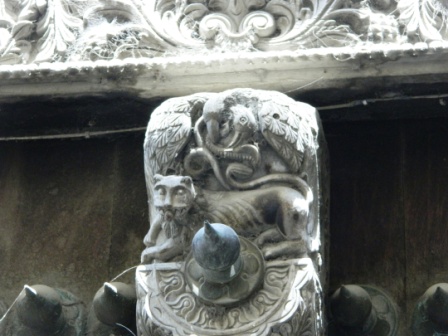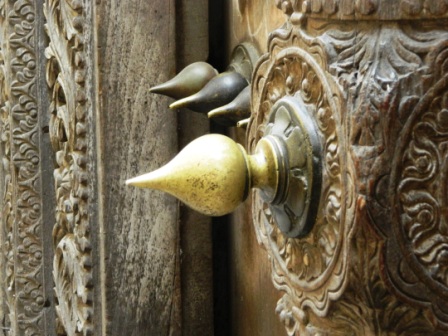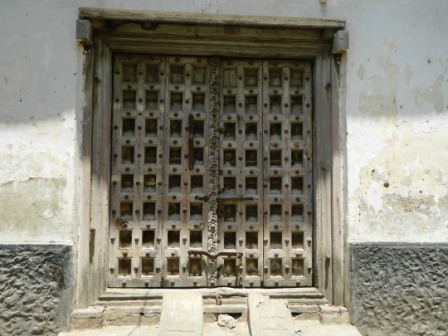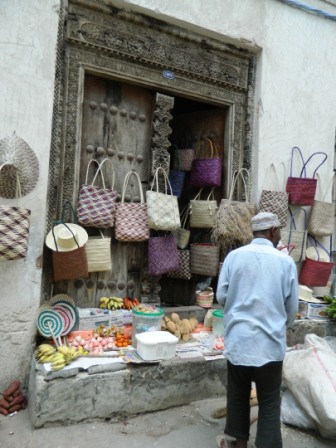 The very zesty night market at the Forodhani Gardens, is definitely worth a visit. We took a stroll down there from our hotel that evening.  All kinds of delectable eats are on sale, including seafood. However, our guide had warned us to be careful, as one can't be sure how fresh the food is. We did indulge in a glass of freshly squeezed sugar cane juice and it was delicious.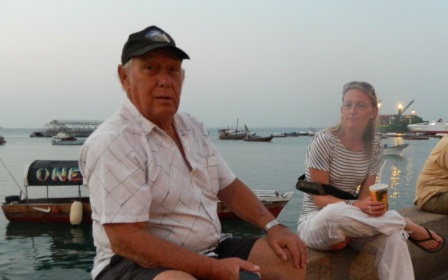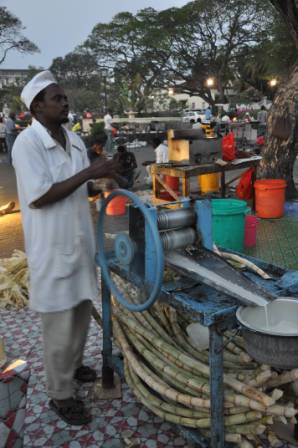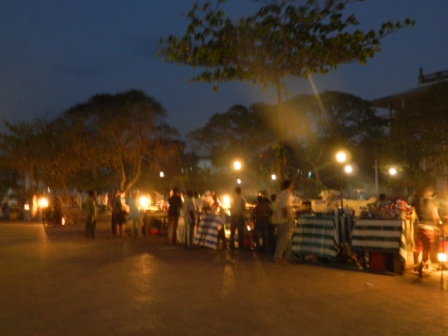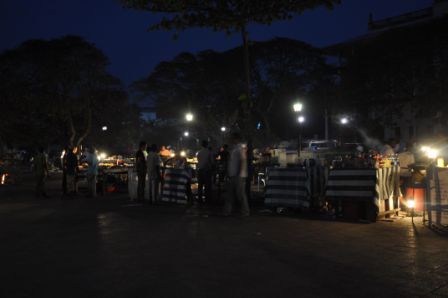 We then went on to a rooftop bar and restaurant for a drink – you sit on cushions on the floor! And there was yet another beautiful mural to admire.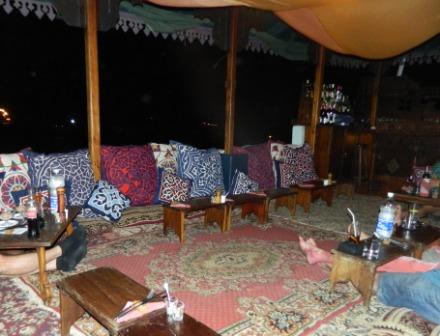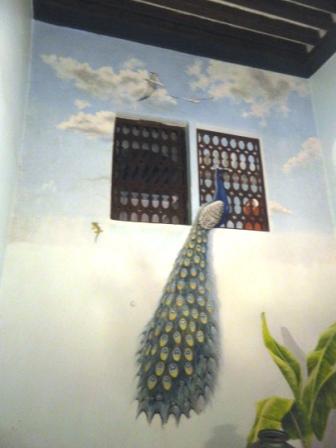 You should definitely visit the Palace Museum. Here's a link to the Bradt guide on the museum. http://www.zanzibar-travel-guide.com/bradt_guide.asp?bradt=1797  It is fascinating. We visited it on our last day. D was able to tell the guide the name of one of the guns on display! A character of particular note is Princess Salme, who was the youngest daughter of Sultan Syyid Said's 36 children! Women were definitely 2nd class citizens and not educated, but she secretly taught herself to read and write. Later, she fell in love with a German man, Wilhelm Ruete. They kept the relationship secret for as long as they could, and because it was out of the question to have a relationship in Zanzibar, she fled to Germany with him, and they married there. Sadly, he died not long after this. You can google her for more info.
And then it was all over and a quick 20 minute hop back to Dar – a ferry would have been quicker though – no waiting around at the airport. Our last night was at the very swish New Africa Hotel. https://www.newafricahotel.com/ We had an excellent last meal together. We said goodbye to Sal at 4am – an early flight for us to JHB and she flew back to London later that day. We'd had a wonderful wild life trip in Tanzania prior to flying to Zanzibar. You can read about it here: https://footeloosefancyfree.com/into-the-wild-on…arks-of-tanzania/ All in all in was a wonderful holiday, all organized by Sal. Also, quite a few of the photos in this post are hers. Many thanks to her!